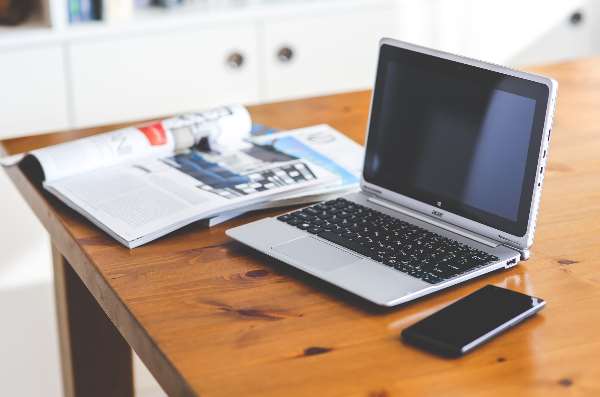 The internet has changed our world as we know it. In business, those evolutions have created a landscape that small entrepreneurs never previously enjoyed. Subsequently, the growth in home-based companies has been simply phenomenal in recent times. And you can follow in the footsteps of those previous success stories.
However, achieving those goals still requires as much hard work and dedication as ever before. Great preparation and organisation are vital factors. After all, many elements are required to get it right. Here are five that all success stories tend to share.
Money
One of the greatest developments in recent years has been the reduced overheads. Being a home-based business removes a huge amount of risk. Nevertheless, money is still required to get those dreams off the ground. Likewise, an understanding of commercial taxes is vital too.
As for raising capital, business loans aren't as accessible as yesteryear. Thankfully, private investing and crowdfunding open up a new window of opportunity. Just remember, it's equally crucial that those funds are invested wisely.
A Workplace
Arguably the hardest challenge facing a new entrepreneur is actively kicking themselves into action. There are many distractions lurking. But treating the venture in a professional manner is the only way to achieve business success. A suitable workspace is fundamental.
Building a home office won't only help separate business from pleasure. You can gain ideas for this job by visiting housebeautiful.com. It will improve organisation and other key elements too. The brain is a very powerful tool, so train it to make the most out of those home opportunities. You will not regret it.
Employees
Working from home dictates that hiring physical permanent staff is unlikely. However, that doesn't mean that an entrepreneur should be forced into working alone. We all have strengths and weaknesses in business. Hiring external freelancers can be a great way to ensure your company receives the most professional treatment.
Not only will this option make life easier and improve the quality of your output. But it'll save a lot of money compared to hiring full-time staff. After all, it removes elements of health and safety while preventing the need for purchasing extra equipment. Easy.
Online Status
For home-based businesses, spreading the word can be a truly difficult task. But a strong web presence will go a long way to overcoming those issues. Even if yours is an offline venture.
This is a job where professional help is well advised. Visit mediatribe.com.au for more information on web design and how it can transform a company's profile. Follow this with smart social media interactions, and you won't go far wrong.
Customer Appreciation
Building a great business platform is one thing. Persuading customers to back it is another altogether. Clients need to feel connected to the face behind a brand. Therefore, knowing the key audience is a must.
Meanwhile, it's pivotal that they are made to feel comfortable when using the business. Providing better customer support and regular interaction shows a genuine appreciation. And if you look after them, then they will look after you.