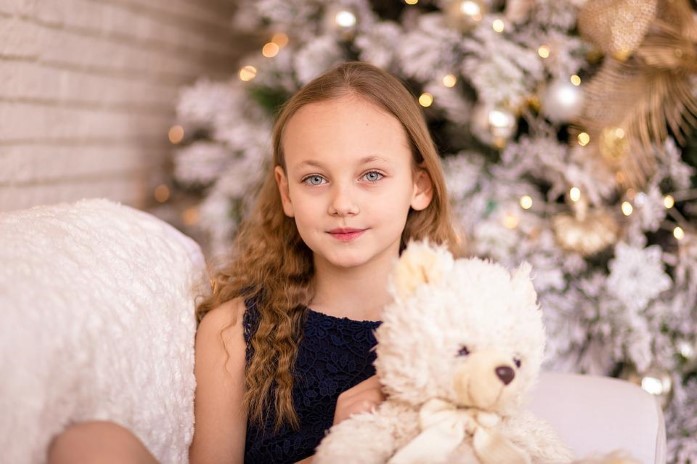 Godparents originate from the early Roman Empire, when the role of godparents was known as 'sponsor'. The role of the sponsor was to confirm the integrity of the adult seeking to be baptized and prevent infiltration of the community of believers by persecutors.
Since then the role of godparents has changed significantly, but is still a very important aspect of family life. Nowadays, even those who aren't religious choose to select a responsible loved one to help look after their child.
As a godparent you also have the honour of watching your goddaughter or godson grow up. And of course, another important aspect of modern god-parenting is finding your godchild amazing presents.
Whether it's your goddaughters first birthday or her 10th, you want to make sure that you get her a gift which is as perfect as she is. This is no easy feat, as there are so many questions. How much money do you spend? What kind of gift will she like? What does she already have?
Luckily, we have 9 wonderful present ideas for you to buy your goddaughter, so you can rest assured knowing you've made her day extra special.
Cute clothes
Regardless of how old your goddaughter is, you will always be able to find some cute and fashionable clothes that she'll be sure to love.
If your goddaughter is only young then you could get her some princess dress-up clothes so she can be a princess. Alternatively, if she is a teenager then you could find out what her favourite shop is and buy her a new t-shirt or dress.
Personalised Gifts
Personalised gifts always show just how much you care. If it is your goddaughter's first birthday then you could buy her a locket or a photo album that you can personalise with photos.
Other excellent personalised gifts you could buy her include books, money boxes, hairbrushes, or an illustration with her favourite things on it.
Dollhouse
Why not help to improve her creativity with a dollhouse? Every little girl enjoys playing with dolls and dollhouses because they can make up so many different stories and play for endless hours.
If you are on a budget, then you can get her a basic dollhouse and buy different parts and new dolls for her many birthdays to come! Alternatively, if you have a little extra to spend on her then you can find her an extravagant dollhouse, complete with all the accessories.
Teddy Bear
Find your goddaughter her favourite stuffed animal or TV character teddy bear. Not only will it bring her comfort when she is sleeping, it will also help to spark her creativity as she will love to play with it.
Jewellery
If your goddaughter is older then you can find her a beautiful piece of jewellery that she can treasure forever. Get her a simple, yet elegant silver necklace, or purchase her a pair of stunning earrings.
Party, pinata and sweets
Make her day extra special by organising a party, planning party games, getting a pinata and a selection of her favourite sweets and chocolate. Get all her friends and family together for a party and see who can break the pinata first.
Sports gear
Playing sports has many health benefits, so why not encourage your goddaughter to pursue her favourite sport? You could get her a football or a new swimming costume and spend a few hours playing her favourite sport.
Arts and crafts
If your goddaughter is more artistic than sporty, why not get her a selection of arts and crafts? Buy her colourful pens, stickers, paper, paint, pencils, colouring books, etc. and create some masterpieces with her.
Take her out on a day trip
What better gift is there than spending the day with her doing her favourite things? If your goddaughter loves animals you could take her to the zoo. Or if she likes rollercoasters then you could take her to a theme park.