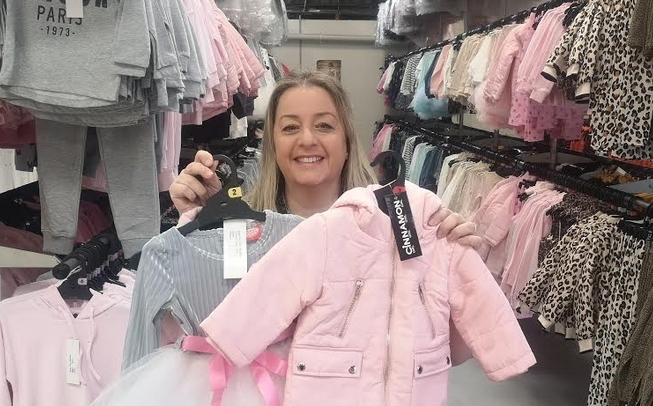 Angela Skrinos, is one of the country's most powerful fashion icons. She is the founder of Raglan Fashion Warehouse Sales and MelbourneSecretSales.com.au. Her physical warehouses are located in Melbourne and are legendary for clearing stock every weekend. The website enables Australians across the country to purchase all of her fashion and lifestyle items at warehouse clearance prices.
For many years, Angela has supported retail fashion brands by shifting their inventory, freeing up their shelf space and budgets to continually bring in new season stock for their customers. Millions of dollars worth of stock passes through Angela's physical warehouses and online site. In recent months, in response to COVID, Angela has pivoted and expanded her business to include beauty, wellness and much more – all of which is helping to keep struggling Australian businesses afloat.
Now, her hard work has been recognised. Angela has been named as a finalist for the 2020 AusMumpreneur Awards in a record six categories:
Fashion Business

Business Excellence

People's Choice: Leadership

People's Choice: Making a Difference

People's Choice: eCommerce

AusMumpreneur Finalist of the Year
The AusMumpreneur Awards presented by The Women's Business School celebrate and recognise Australian Mums in business achieving outstanding success in areas such as business excellence, product development, customer service and digital innovation. The awards are designed to recognise the growing number of women who successfully balance motherhood and business in a way that suits their life and family.
"I am absolutely thrilled and also very humbled to be named as a finalist for all of these awards. I am so passionate about retail and helping the industry to survive and thrive – it is an honour to be recognised for my work," Angela said.
"I have been working in the retail sector for over 25 years and I have never seen things so tough for everyone. My hope is that through my warehouse businesses both in store and online that I can help the sector to get to the other side and also help Australians to access the things they need for an affordable price.
"We are truly all in this together."
Angela's businesses are known across the country for quality, best price and service.
"My whole family has supported and assisted me. Raising kids while running a large enterprise involves hard work, determination and involvement of the family. I include the kids in our operations. They help me, alongside my staff and my wonderful husband Kon, to pick stock, pack the shelves and distribute orders," Angela added.
"We are proudly the largest wholesale fashion warehouse still standing in this country and I hope that my kids will carry on our family legacy. My 19 year old daughter, Anthea, has already joined the business and launched Abeauty Sales."
Angela and her team have pivoted during COVID in response to the pandemic. They have augmented the online operations of the business, expanded their product categories and introduced a range of new product initiatives such as Mystery Boxes, to increase offerings and sales. She has also undertaken campaigns including #saveourretail to encourage Australians to support local retail by buying from Australian owned and operated businesses – to support local businesses, local families and local jobs. In addition, Angela also manufactures her own children's clothing brands, Candy Stripes, Ouch Clothing, and Cinnamon Girls, and distributes these Australia wide.
To find out more about Angela go to www.melbournesecretsales.com.au. To read more about the awards and to VOTE for Angela, go to www.ausmumpreneur.com. The winners of the 2020 AusMumpreneur Awards will be announced at an online event in September 2020.
www.melbournesecretsales.com.au