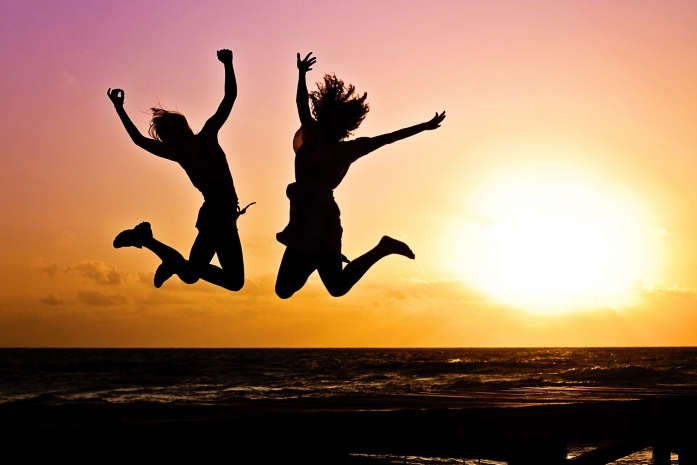 With science linking exercise with good health, improved immunity and increased productivity, more people are making an effort to establish a regular workout regimen.
In turn, this has increased the demand for personal trainers.
Working with a personal trainer allows people to get customised workouts and diet routine which can help them reach their goals faster.
If you are passionate about a career in wellness, you should definitely look into becoming a personal trainer.
Why is this an excellent choice? Here are a few reasons why.


1. You Get to Help People
Personal training is all about helping people achieve their health and fitness goals.

Most people will come to you to reduce pain, increase their fitness levels, lose weight, increase their athletic performance, and so on.
With estimates of one in four Australians being obese, the need for personal training is more important than ever.
Besides the health risks associated with obesity, people with weight issues also eat into people's confidence.
These people look for help from trainers to not only design a workout plan but to also motivate them into sticking with the work plan.


2. You will be Healthier
One of the perks that will come with the job is that you will be just as fit as the clients you train. You may consider taking supplements to get more fit. See page here to learn more about it.
In the course of duty, you will also be carrying out the same workouts as your clients.
In addition, you will be working in a gym or fitness centre with all the equipment available to you.
In the course of your job, you will train as well and be as fit and healthy as you have ever imagined yourself to be.


3. It's a Great Time for PTs
If ever there was a great time to be PT, this is it.
People are more inclined to training, there is access to affordable marketing thanks to social media and you have all the career guidance you require in your journey.
Decades back, PT was considered more of a hobby than an actual job. Today, training is recognised as a full-time career, with great job prospects and remuneration.


4. Job Flexibility
As a trainer, you have a lot of flexibility in your work schedule.
Most gyms are open from very early morning to very late at night. Some stay open overnight.

The reason behind this is to allow clients with 9- 5 jobs get time for their workout.
As a trainer, this is advantageous as you have an array of shifts to choose from.

If you are a student, you can schedule work before school.
If you are a parent, you can work while the kids are in school, be home when they come home, and then work an evening shift after they go to sleep.
You can customise your work schedule to perfectly accommodate your home life. This accords you an enviable work-life balance.


5. You Have Room to Grow
With PT certification, there are no limits as to how wide you can stretch your income base. Aside from being employed, you can also look for private clients on the side.
As people get busier, convenience becomes crucial. You can now train people at their workplaces, their homes, colleges and so on.
Similarly, you can look into branding your own gym gear and selling to your clients. Or, you can team up with known fitness brands and become an influencer to make extra income.


Getting Started
These are just a few reasons to consider a career as a personal trainer.
If you decide to pursue this line of work, you are in for a great work environment, an excellent work-life balance and the chance to actually change people's lives.