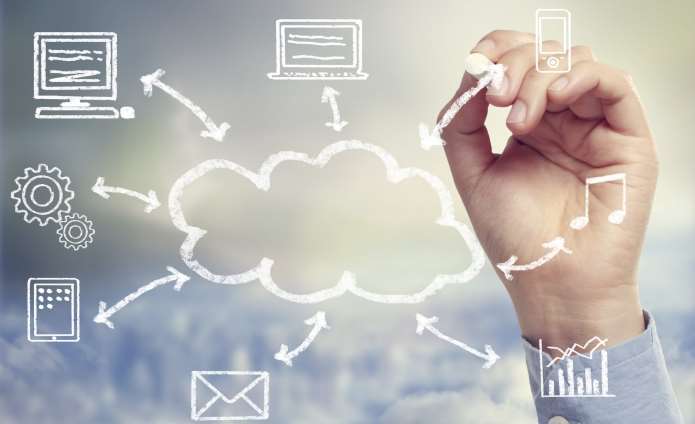 Here are five ways your business could benefit should you choose to abandon traditional software in favor of software as a service (SaaS), otherwise known as cloud software.
Cost Reduction
For many businesses, particularly small businesses, the purchase, installation and maintenance attached to traditional software can be cost-prohibitive. Small businesses yet to embrace SaaS often need to employ a tech professional just to install and maintain basic software packages.
Businesses that can afford to develop software in-house often find the process to be time-consuming and expensive. The road from concept to implementation can be long and winding. Bugs can pop-up out of nowhere, leading to unexpected downtime and lower productivity.
Using cloud software like Ento, eliminates the need for an I.T. professional on the payroll, which can be a huge cost reduction, particularly for smaller outfits operating outside the tech sphere. The monthly subscription model employed by SaaS providers allows businesses to confidently predict what their I.T. expenditure will be on a monthly basis.
Install & Update
Once you have selected an appropriate vendor and subscription plan, the actual setup is usually quick and pain-free. It's not uncommon to be able to use the software nearly directly after purchasing the subscription, depending on the type of software and depth of integration.
Depending on the company and your subscription, this integration process can be guided or managed end to end. In general, the SaaS provider will do everything in their power to get the software working for you the way you envision. It's also in their financial interest to do so.
SaaS providers often release regular software updates, which means you will always have the latest features. In contrast, updating traditional software usually means buying and installing an upgraded package, which could be financially unfeasible, or technically challenging. Additionally, downtime is very rare when it comes to cloud software, with many providers running on a 99.99 per cent uptime guarantee.
Anywhere, Anytime
In the globalized world, business is not always restricted to the traditional office environment, nor is it always confined to any one country or time zone. Many modern day businesses often need to communicate with stakeholders in different geographical locations outside of normal working hours.
If you're running cloud software, have an internet connection, a smartphone or tablet, this is easily manageable. For better or worse, with the adoption of cloud software, we can now work anywhere, anytime.
In addition, workers are increasingly demanding more job flexibility, which could be in the from of non-traditional working hours, or a working from home arrangement. Offering a flexible schedule makes your business more attractive to potential employees, and the ability to communicate and collaborate in realtime using cloud software makes this possible.
Scalability
Growth can be blistering, stagnant, or in decline. Predicting growth is challenging, as is calculating the I.T. resources required amidst fluctuating growth. If the wrong I.T. related decisions are made, it can turn out to be wildly expensive for the company.
Businesses employing the SaaS model can scale to meet demand much easier. Scaling is simply a matter of reaching out to the provider and asking for an upgraded subscription to be applied. This elasticity provided by cloud software allows businesses to increase and decrease their business software needs to meet demand.
Expanding in this manner is in contrast to the traditional model, which requires the purchasing of advanced software as well as upgrades to existing hardware infrastructure. As demand can fluctuate, expensive, large-scale purchases can be rendered unnecessary should business take a turn for the worse.
Experimentation
There is a lot of software on the market right now. Without testing each application it is difficult to know what kind of impact a certain kind of software would have on a given business. Adopting a new kind of software not previously used in the company is often met with question marks from other colleagues, while upper management question the cost-benefit ratio.
To allay these concerns, most SaaS providers offer a free trial. This allows the user to test out the interface and features, usually over a month period, with no strings attached. The traditional model does not employ the same kind of 'try before you buy' system.
Being able to experiment with the latest and greatest software could increase business efficiency, productivity, and in turn, profitability. Being able to test out cloud software, which may have been cost-prohibitive as traditional software, could lead to competitive advantage and new business directions.
Would you include any other advantages of using SaaS in your business? Please leave your answers in the comments and we can continue the discussion.