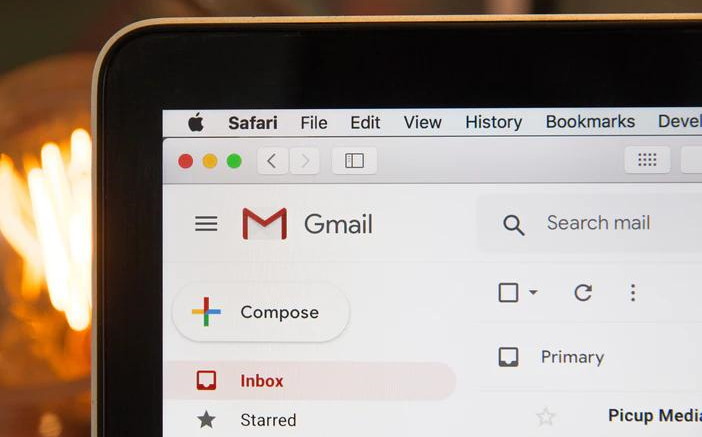 The current global pandemic has emphasized the need for digital communication. In the corporate setting, communication is mainly done by email. Nowadays, an email protection feature is a must for any company. Having a sound and effective email protection system protects a company from cyber threats like phishing emails and malware.
Email security, as the name suggests, is a method and procedure of protecting the contents of our emails from fraudulent activities. Basic protection methods are antivirus software, spam filters, and content blockers. This article talks about the two most popular email security systems, namely, Proofpoint and Mimecast.
With hackers and cybercriminals being more and more creative, the need to protect a company's communication system is a top priority. Emails are now being used to spread malware and computer viruses that attack a company's communication system. Today, protecting customer's account information is a must for a company to be successful.


Proofpoint
According to Trustifi's article, Proofpoint is a cloud-based email security platform geared towards protecting workers and data information from advanced cybersecurity criminals. These cybersecurity criminals may target your email, mobile devices, and social media accounts. Their cloud-based security solution allows companies to filter emails.
Founded in 2002 by Eric Hahn, the former Chief Technology Officer of Netscape. The company has now grown to more than 2500 active workers that cater to over 4,000 company enterprises worldwide. Proofpoint became publicly traded in April 2012. Presently, the company is trading in NASDAQ and has reported revenues of over $717 Million.
Proofpoint is based in Sunnyvale, California but has multiple offices located all over the United States and all over the globe. The company has offices in Indiana, Colorado, Utah, and Texas. Their international offices are located in Canada, Australia, Germany, France, Israel, and the United Kingdom. Proofpoint has also invaded Asia as the company has an office in Japan.
Proofpoint states that using emails as cybersecurity threats account for 90 percent of all cyber attacks. Aside from the typical malware and phishing emails, cybercriminals use another form of attack: the business email compromise. Business email compromise occurs when a cybercriminal hacks into a corporate email account and poses as the real owner to defraud a company.
Proofpoint email protection product assures that they will catch both known and unknown threats that other email protection systems miss. They do this by scanning and processing billions of messages day in and day out. By doing this, Proofpoint can see and detect threats faster. This protects the company from malware and threats that are hard to detect.


Mimecast
Mimecast is an international company that also specializes in email protection. Today it focuses on cloud-based email management for Microsoft systems. The company was founded in London in 2003 by Peter Bauer and Neil Murray. Bauer, before founding Mimecast, previously founded FAB Technologies and worked as a Microsoft systems engineer.
On the other hand, Neil Murray was previously the chief technology officer at Global Technology Services and was also the founder of Pro-Solutions. Today, Murray oversees all the company's technology and services. As a company, Mimecast has over 1700 employees that serve over 36,100 customers in more than 100 countries all across the globe.
The company also has 12 international offices that are located in North America, Europe, Australia, Africa, and the United Kingdom. Mimecast also gives back to the underprivileged countries and communities through their corporate social responsibility program called Resilience Together. Mimecast also has efforts to reduce the company's collective footprint.
Mimecast has found a strong and loyal clientele from larger organizations. The company offers a reliable social engineering protection program that focuses on the protection against phishing and impersonation. Mimecast also specializes in protecting against deep-fake attacks by having a layered cyber resilience program that protects against email-based attacks.
Mimecast also archives emails, and by doing this, data loss from ransomware attacks is greatly reduced, and risks are exponentially mitigated. Mimecast's email protection is also compatible with existing email management brands like Outlook, Microsoft 365, and Google Gsuite. This is made possible by a cloud-based approach. This can be used to fight off spams.
The company is a unified email management enterprise, which means that Mimecast's subscription-based service is fully integrated. This is beneficial to the client as they will not need to use or purchase another third-party service provider to handle specific security tasks. Mimecast is also compatible with various operating systems that companies will likely use.
Once the client already chose a plan to avail, Mimecast can be installed to either single-use individual machines and multiple user machines. When installing the product, a pop-up set-up wizard will direct you to properly install the system. Once installed, the client can now select products that fit to their individual enterprise's needs and requirements.


Takeaway
Whether you choose either Proofpoint or Mimecast, it will be a smart corporate choice. The two companies mentioned above are the pioneers when it comes to email security. The customers in today's market value their privacy and security. That is why business enterprises need to update their security not only for revenue but also for future clients and businesses.