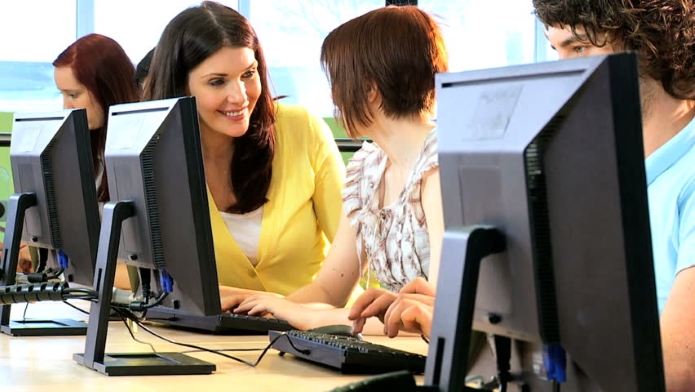 Having a business phone number listed on your website is a must – your users need to have a quick and easy way of getting in touch with you if they want to.

Some e-commerce businesses prominently feature their phone number, usually highlighted at the top of the page. Others, however, go one step further: they incorporate a "call us now" button on their website which allows their users to call the company with just one tap. These calls are then handled either through a VoIP provider or a regular landline.

How does that button work and why should you use it?
What is a "click-to-call" button?
A "click-to-call" button, also known as "click-to-dial", is a website widget that allows your users to get in touch with you without leaving the website and opening the keypad on their phones. The widget is set up in such a way that any modern smartphone will recognize it and instantly dial your business number as soon as your customers tap the button.

Another similar widget is the "call back" button which instructs website visitors to leave their phone number and name for an agent to call them back. This widget is used by sales teams, as it's a good tool for lead generation.

However, the "click-to-call" button is much more efficient when it comes to ease of use and urgency, simply because no additional steps need to be taken and the contact happens instantly.

Now that we know what it is, let's get into the most important reasons why this button is a must for your website!
You can increase ROI
Converting a website visitor to a customer isn't an easy task. Filling out web forms and questionnaires can be an awkward experience, which is why many consumers choose to call and speak to an actual person. However, if the calling experience is made awkward as well, your users will become frustrated and you'll notice your ROI will begin to suffer.

On the other hand, a natural, easy calling experience can do wonders for your ROI. Studies show that incorporating this technology on the website can increase ROI by up to 143 percent!

Forrester Research found that implementing the click-to-call button resulted in an additional $2.5 million across three years.
Get more conversions
The incredible Internet revolution we have been witnessing in the past decade or so has brought us some impressive new communication technologies. This process of digitalization has opened new opportunities for consumer interaction like AI chatbots and live website chat.

As companies keep focusing on these new technologies, they sometimes overlook the simple fact that talking via phone is easier, faster, and ultimately leads to more conversions.

Research shows that phone calls are up to 15 times more effective in closing sales or scheduling a follow-up activity. So, giving your website visitors a chance to initiate a phone call can set you up for success in a major way!
Beat your competition
When companies think about beating their competitors, they usually think about undercutting prices, launching new products, or improving product features. However, customer experience is one of the most competitive fields at the moment, so beating your competitors in this field is a must.

Although it seems like we've been talking about customer experience for years now, the truth is that most companies are just getting started. According to a CNBC survey about customer experience, only 18% of executives that participated say they're managing to identify what guides customer satisfaction in their industry.

Adding a "click-to-call" button to your website can put you in front of your competition, as you'll be an early adopter.
Better mobile experience
Did you know that close to 50% of all website visits worldwide come from smartphones? This number is even higher in the developed world (The Americas and Europe), where almost every person on average has access to mobile data. Some estimates even suggest that up to three-quarters of all website visits will be coming from smartphones in 2025.

Users that are browsing your website from mobile phones will find it much easier to contact you if you have a "call us now" button. Without the need to copy and paste your phone number into their keypad, these visitors will be much easier to convert.
Final word
Phone calls aren't dead – they just need to be incorporated into the current customer experience, so that your visitors can contact you easily. Since calling is still the preferred method of contact for so many users, equipping your website with a "click-to-call" button could be a smart move.

More than that, installing this button on your website could give you some measurable results and help you achieve your business goals with little to no effort!