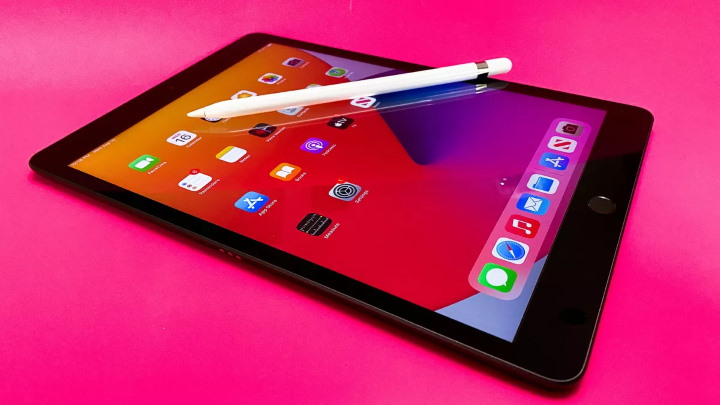 These days everyone is looking for an Apple iPad or an Android tablet but not everyone can afford a brand new one due to the exceptionally high prices. We're going to be comparing the iPad Air and Air 2 and discussing refurbished iPads.
The Apple iPad Air was launched back in 2013 and Apple's iPad Air 2 was released back in 2014. We'll be looking at key differences between them to see if you should upgrade to the latter one. We'll also discuss the things that got upgraded and changed and we're going to be taking a look at the design, displays/display quality, graphics, performance and cameras.
Refurbished iPads
You may be wondering what are refurbished iPads? They are iPads that were sent back due to a minor issue, they are tested and repaired according to OEM guidelines (Original Equipment Manufacturer). Even devices that are sent back due to the change of mind policy of the store are sold as refurbished. They offer the best value for money and people are starting to realize the value they offer. But keep in mind to always buy from an industry expert or a reputable retailer. If you're on a budget looking for an iPad, thinking how you can buy a cheap Apple iPad in Australia then you're in luck because you can follow this link to purchase one:
https://www.phonebot.com.au/tablet-pc/apple-refurbished-ipad

Design
Both the iPad have the classic Apple design with round corners. They feel premium in the hand and have excellent build quality. Some people may prefer the more modern designs of the latter models but these feel sturdy and well-built which is great.
They have an all-metal construction with glass on the front, aluminium back and an aluminium frame. The dimensions are almost the same for both but the iPad Air 2 is a bit thinner and lighter when compared to the Air. The Air weighs 469 gram while the Air 2 weighs 437 grams but the difference isn't notable.
Display & Sound
They have the same 4:3 aspect ratio and have identical screens, both are equipped with a 9.7-inch IPS LCD display with a resolution of 1536 x 2048 pixels and a PPI density of 264.
The viewing angle is great and one could argue that these may be the best budget refurbished iPads. The colours and the screen size is perfect for media consumption. Both have identical screen brightness and you can easily use them in bright daylight.
They have an Oleophobic coating on the front and have scratch-resistant glass which protects them from scratches.
The sound on both, the iPad Air and Air 2 is loud, thanks to the stereo speakers. It feels immersive but a little bit flat. It has sharp highs and an excellent dynamic range.
Cameras
Front Cameras
Starting with the selfie camera, both the iPad have 1.2-megapixel sensors so you could do 720p video with 30 frames per second. The front camera performance is similar and both are able to take good selfies and they can also handle video calls with ease.
Rear Cameras
Apple has upgraded the camera on the iPad Air 2, it has an 8-megapixel camera compared to 5 megapixels on the iPad Air. The 8-megapixel camera allows the Air 2 to take sharper photos and shoot at 1080p at 30 frames per second and 120 frames per second at 720p resolution, whereas, the iPad Air can also shoot at 1080p with 30 frames per second. Other than that, both are equipped with capable camera hardware which is able to take great pictures with good dynamic range and colours.
Low light performance is similar but the iPad Air 2 is able to take slightly better shots in low-light situations.
Performance & Battery
The Air has an A7 chipset compared to the A8x's processor on the Air 2. You also get 2 gigabytes of ram with the Air 2 while the Air has 1 gigabyte of ram, so that's also a nice jump up for multi-tasking.
Let's jump into the CPU comparison, the 8x Bionic chipset on the iPad Air 2 is definitely faster but the A7 is no slouch when it comes to performance. Both are equipped to handle everything you throw at them.
You obviously won't be able to run every game at the highest possible setting but in our gaming test, both performed exceptionally well with minimal frame drops.
The original Air has an 8,600mAh battery which is enormous and can last you quite some time, Air 2 on the other hand 7,340mAh battery. Both are rated for 10 hours of multimedia use which is excellent. The Air 2 is lighter and slighter thinner because of the smaller battery but you won't be able to notice any difference as the difference isn't substantial.
Conclusion
So, to answer that question if you already have the Air or if you have the iPad Air 2, it's not really worth buying a brand new iPad. And if this is your first iPad and you don't want to spend crazy amounts of money then going for a refurbished iPad would be a wiser decision. A refurbished iPad is going to be sticking around for years. We highly recommend going for a refurbished one, they offer insane value for money and chances are, you might not find a better deal than this.