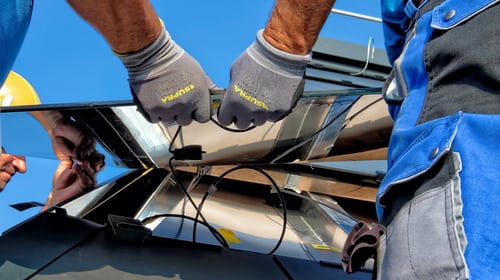 Have you observed your energy bill of late and seen the need to improve? All you have to do is look into the sky for a probable answer – the sun. Solar power enables you to exploit the sun's energy and convert it to use at home. In some instances, you can even disconnect fully from the main electricity grid or at least have less reliance on it.
Having a solar system installed on your property is a huge investment, and most importantly, a green investment. This is because solar energy is environmentally friendly and it requires little maintenance. You can never go wrong with a Solar system Adelaide since there are numerous ways that solar power can be put into use as explained herein.
· Solar Water Heating
Solar energy can be used as a water heating solution for household use. Solar water heaters have a rooftop cell that absorbs heat from the sun and transfers it to the water tanks. Most importantly, solar water heaters have a warranty of between 5 and 10 years.
Solar energy can as well be used to heat swimming pools. In this scenario, water is amassed to a reservoir where sunlight heats it up and it is then pumped back into the swimming pool. Studies indicate that solar water heating is the most cost-efficient use of solar energy.
· Solar Electricity
This is among the several solar power uses that have gained steady popularity over the years. Solar electricity is becoming more accessible as solar panel prices reduce and more individuals realize the environmental and financial advantages of solar power. A distributed solar system is normally fixed on the rooftops of houses or business premises to produce electricity which offsets the property owner's consumption and remits any surplus production to the main grid.
You can use a solar battery to connect your solar system so can use solar energy after the sun vanishes, power an electric vehicle overnight, or avail backup energy during emergencies. You can also opt to go off the grid totally with a solar energy and battery or generator system.
· Solar Ventilation
You can use solar ventilation solutions to minimize the requirements of your heating, ventilation, and air conditioning by cooling your home in the summer season. This is ideal if you can install a solar photovoltaic system to offset the entire use of electricity in your household. Solar ventilation can as well be applied in industrial and commercial use during cold seasons to preheat a building's air thus reducing energy expenses.
· Solar Lighting
Solar lighting has become prevalent and it can be located anywhere from home security and landscaping lights to street lights and road signs. The solar lighting appliances for your property are affordable and readily accessible from simple to upmarket designs that you can purchase from local hardware stores to online shopping sites.
Solar energy is undoubtedly a cheaper and readily available source of power. With the numerous ways that it can come in handy, one can never go wrong with solar power.