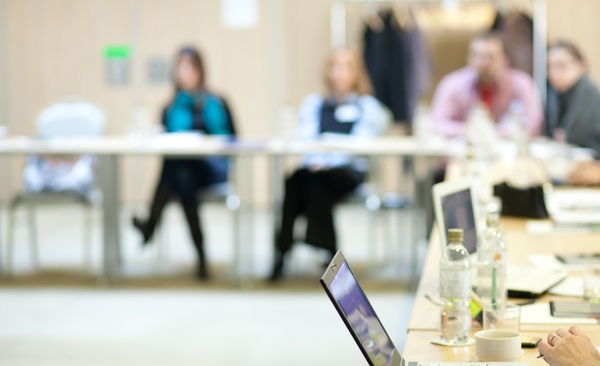 So many factors are essential for companies to grow. Aside from making the right business decisions and making the right contacts to get the best possible workflow, so many other departments need to be overlooked and taken care of.
The IT sector is the one part of your business that will be a sidekick helping you achieve the heights you always dreamed of. Some departments, though, will take care of you and your company. They will take care of your digital solutions and information technology, which in 2022 are core issues to focus on.
In this article, we're going to explain why having the right business IT support services behind you can change the game and turn your average company into a fast-growing business. Follow up if you want to know what IT services are, why they are essential, and how they change the game.
What Falls Under Business IT Services?
The IT department is so broad that you can't think of a job within the company that isn't using some of its resources. Everything uses IT services more or less, so you can say it is all around us. One of the most notable features of working within an office is using a computer.
If you're involved in graphic design, you can't use the same machines as people working in accounting. These computers are more powerful and need to have different features, which the IT department knows what they are. The IT support crew should pick the right machines for your business.
Internet features and issues are also part of the IT department's job description. The IT guys should overlook everything that the company is doing and is connected to the internet. They will take care of the viruses, hacks, connectivity, and everything else happening online that might pose a threat to the company.
Choosing the right backup and storage solutions is best done by the IT crew. These professionals follow the trends and will know whether you should go with a cloud service, get your separate and disconnected hard drive, use a simple USB stick, and so on. Storing data is another job for them.
Taking care of the website and the emails is another role for them. Every modern business must own its website, and the emails must always be flawless because, through them, employees communicate with the clients.
Analyzing, data collection, and business intelligence are some of those things that are highly valuable for many firms. Depending on what you're working on, the IT sector can make a huge difference in your work if they dedicate themselves to the competition, how they do their job, and compare it to yours.
No Business Can Grow Without the Right IT Team Behind Them
Choosing the right team to back up your work is essential. You can't entrust just anybody out there with your inside information, systems, and work in general. There are so much valuable and fragile data to handle that only the most experienced and skilled IT companies should have the privilege to get their fingers on it.
You'll notice how things quickly turn around after you find the best outsourcing company to dedicate the IT issues. There are no more disasters as there were before, things that your employees claimed are impossible become possible, and everything's available as inside information to you at all times.
No need to wait for a particular document for hours until your employees locate it, no breaches inside your system by amateur hackers, and you always get professional insight and analysis on the market and your competitors, giving you the needed advantage to keep your business growing and head in the right direction.
These are the main reasons you need to look thoroughly before finding the right company to stand behind you. Spend some time researching, analyzing, and interviewing. You must see that the company you're hiring knows what it is doing and will benefit your business. If you can't find someone to match your ambitions and needs, then you shouldn't hire anyone at all.
Conclusion
Finding the right IT company to support you on your way to the top is essential. As you can see, IT means a lot of things. Some issues that you take for granted are part of the IT work obligations, so hiring someone to handle the IT issues means handling these ordinary problems that you didn't pay too much attention to. They were obviously really bothering everyone inside the office.
These things shouldn't be taken for granted. Your firm deserves the best, and your employees will also be happier when they find out that you're headed the right way. Growing the company means everyone is happy, and that only means going forward and never looking back.