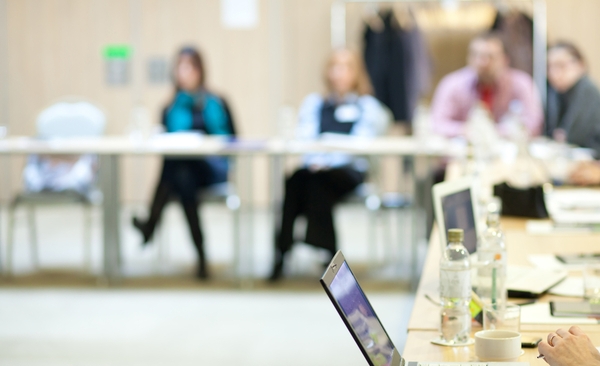 More than half of businesses globally are now outsourcing staff to augment their workforce in the past years. Companies related to technology, finance, marketing, and several more are outsourcing. They hire dedicated developers to do these tasks.
IT-related services are the most outsourced worldwide. It includes the following services:

Website design and development. A website is the online representation of the company. Businesses hire professionals to create and maintain the operations of their websites.

Software development. This process entails developing, testing, and deploying software applications according to the client's specifications.

IT support and maintenance. Businesses rely on IT experts to keep their systems up and to run. They provide technical support to end-users when needed.

Data entry. Data entry outsourcing is one of the most popular services that businesses hire. Data entry specialists are responsible for inputting data into the industry's system.

Content writers. To maintain an online presence, a business' website must have search engine optimized content. Good content must be high quality, written with no grammatical errors, integrated with proper keywords, and no plagiarism hits.

What is outsourcing?
What is outsourcing? Outsourcing is contracting with another company or individual to provide services or produce goods that in-house employees typically perform. The term "outsourcing" often refers to the manufacturing sector, but it can also apply to other business functions, including customer service, human resources, and logistics. There are many reasons why companies outsource, but the most common motivators are cost savings and operational efficiency. When done correctly, outsourcing can be a highly effective way to improve a company's bottom line. However, it is essential to consider all potential risks and rewards before outsourcing carefully.

Software development projects - why outsource?
Examples of software development projects are the following:
- Developing a custom software application for your business
- Creating a mobile app
- Designing a new website or improving an existing one
- Migrating your legacy system to the cloud
Outsourcing your software development projects can save you time and money. It allows you to tap into a global talent pool of developers. Here are what you should look for when hiring software developers:


Technical skills and experience

A strong portfolio

Good communication skills

A positive attitude

The ability to work in a team

Flexibility
When you outsource your software development projects, you can get the task done faster and at a lower cost. You can also focus on your core functions.
Software development projects need skilled developers.
The creation of a mobile app, for example, involves coding programmers that use Java languages and other programming languages. Codes are written to make applications run on smartphones and other mobile devices.
Designing a new website or improving one may also need the following skills and knowledge: understanding hosting and domain registration, security certificates, and server systems.

Australian businesses prefer Philippine-based developers.
Philippine-based developers are known for their excellent communication skills.
It is important because developers need to understand the project requirements clearly to deliver quality work.
They are also known for their dedication to work and ability to meet deadlines.
The cost of outsourcing your software development projects to the Philippines is much lower than in other countries.
Businesses can save up to 60% of the charges because the cost of living and wages in the Philippines are lower.
You can get more value for your money by outsourcing to the Philippines. The time difference between Australia and the Philippines is also an advantage. Developers in the Philippines can work on your project while you are asleep.
Australian businesses are known for their meticulous and selective hiring processes.
Outsourcing your software development projects to the Philippines can help you save time and money.
The country has a large pool of talented and skilled workers.
You can find developers with the right skill set for your project.
The Filipino work ethic is another advantage. They can turn stressful situations into an opportunity to show their positive attitude.
Outsourcing to the Philippines is a smart move for Australian businesses. The country has a lot to offer regarding talent, skill, and work ethic.

Get the most out of outsourcing developers.
Instead of expanding your office to accommodate additional in-person staff, outsourced developers already have their facilities and are ready to work for you. You don't need to provide them with computers, desks, chairs, and other office equipment.
You also don't have to worry about health insurance, vacation days, or other employee benefits. When you outsource developers, you only pay for their work hours on your project.
Of course, while the financial savings are significant, Philippine-based developers are competent and are known for their indispensable and high-quality software development projects.

To sum up
The integration of outsourcing to IT-related businesses has become a norm for many establishments that wish to optimize and keep up with the demands of a fast-growing industry.
It allows you to focus on other important business aspects, but it also provides access to a vast pool of highly competent IT professionals.
Businesses with successful software development projects attribute it to three things: cost-effectiveness, improved efficiency, and quick turnaround time.
There's no reason not to outsource your next software development project when you factor in these benefits.