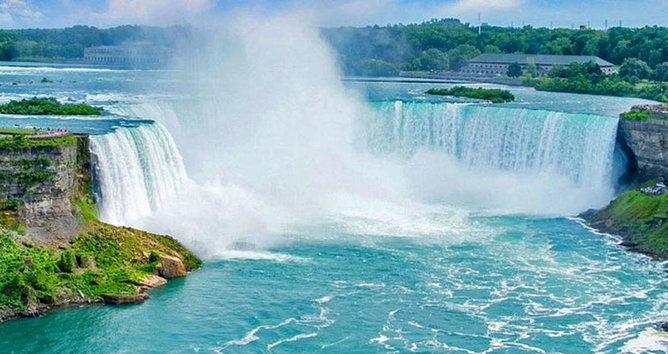 Toronto is one of the most attractive cities of Canada owing to its lively and vibrant facade with exciting events and recreational spots for the masses. The city is brimming with hope and colors for immigrants as it is heavily multicultural and welcomes people from all walks of life to feel at home in the Great White North.
The diverse and all-inclusive climate of Toronto has something to offer to all its residents and visitors. That's part of the reasons why so many visitors are choosing to relocate themselves with their family and start a new life in Canada. Besides the famous express entry and provincial nominee pathways, Canada also offers an international mobility stream of international experience programs (IEC) to Aussies, making it a wonderful place to settle down, especially since it is now easier than ever to move to Canada from Australia.
If you are looking for reasons to visit or stay in Toronto this summer, here are the 5 reasons you simply can't ignore.
The Blooming Greenery and Gardens
Canada is quite famous for its winters but Toronto in summer is a sight to behold. The city encapsulates the true essence of the season with its airy and refreshing green spaces and wide-open streets. The beautiful city is lined with lush trees in every corner and there are plenty of cheerful gardens for a nice warm stroll or to put your meditation skills to use. The larger spaces and gardens occasionally hold events and small concerts by local artists as well, so don't forget to check out the schedules before you head out to one of the many lovely parks of Toronto.
A Treat for the Artistic Souls
One of the best things about Toronto is the fact that everyone feels at home. Whether you are a literary nerd who likes to check out the famous museums with historic artifacts or a hip artist whose ideal day is getting your favorite Starbucks order and heading to an arts gallery, Toronto has got you covered! From the serenity of the Museum of Contemporary Art to the exhilaration of Ripley's Aquarium, there is much to do in the city on an average summer day out. This is not only for visitors, but immigrants with artistic inclinations find a vast variety of spots to explore and indulge in.
If you visit Toronto, you have to see the CN Tower or you are going to miss out big time. The tall and handsome silhouette of the tower is a defining skyline of the city and the marvelous architecture leaves no stone unturned with its stunning design. Furthermore, the tower is not just a building soaring high in the sky, but a spot for some high quality entertainment and one of a kind dining destinations to give you a taste of Canada and their hospitality. The celebrated icon invites you to see the wonderful cityscape and harbor from its astounding height – a view that will truly leave you in awe. Sign up for the edge walk and challenge yourself to get out of your comfort zone.
Canadian hospitality sets it apart from all other nations, and one has to experience it first hand to truly appreciate it. As the land – and especially the city of Toronto is filled with multiculturalism, you can connect with the people in a deeper sense and truly feel at home. While starting your day with maple syrup and ending it with poutine is a must, you will also love the variety of cuisines from French to Italian, tasteful Asian fusions to eccentric Japanese, everything in one spot.
The Majestic Niagara Falls
We were saving the best for last! Niagara Falls is one of the crown gems of Toronto. Beautifying the US and Canada border with its timeless glory and magnificence, Niagara Falls is one of the biggest natural attractions that you can tick off your bucket list. There are many exciting opportunities to explore it your way. Take a cruise and celebrate a special day getting as close to the enthralling waterfall as you possibly can and click some memorable pictures to remember for life.
To sum it up
We are sure by now you are thoroughly convinced to head out to the dynamic city of Toronto this summer! The simple and swift pathways of immigration to Canada from Australia gives you a sure short way to explore the city and settle down, making it your own.