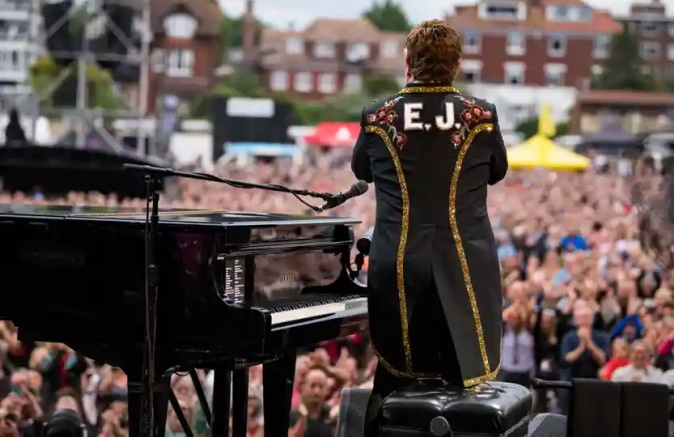 Are you looking for some fun and unique entertainment ideas for your upcoming corporate event? Well, you've come to the right place! In this blog post, we will discuss some of the best options out there. From photo booths to professional Elton John impersonators, we have something for everyone. So what are you waiting for? Start planning your party today!
Rent a photo booth for your guests to snap fun photos throughout the night

Photo booths are always a hit at parties! At corporate events, however, they provide the added bonus of loosening everyone up with a silly activity that everyone can enjoy. Plus, they're a great keepsake for everyone to take home!
Hire a caricaturist to draw funny portraits of your guests

If you're looking for something a little more unique, why not hire a caricaturist? Now before you say that caricaturists are for kids' parties, take a moment to actually consider the fun to be had by your colleagues, clients and other industry professionals with a caricaturist roving the party and drawing up quick sketches of your guests!
Book a band or DJ to get your party started

No corporate event is complete without music! Whether you book a band or a DJ, make sure to get the party started with some tunes. After all, what's a party without dancing?
If you're keen to take things a step further and really leave a lasting impression on partygoers, why not hire a professional Elton John impersonator? You and your guests will be entertained all night long with renditions of all your favourite Elton John hits! And if that's not enough to get you excited, just think of the photo opportunities...
Serve up delicious appetisers and drinks for everyone to enjoy

Your guests will need sustenance to keep up with all the dancing, so make sure to serve up some delicious appetisers and drinks. Everything from passed hors d'oeuvres to a full buffet spread will do the trick! And of course, don't forget the booze! A well-stocked bar is a must for any corporate event. After all, what's a party without a few cocktails?
Plan some fun games or activities for guests to participate in

No party is complete without some fun games or activities! This is a great way to get everyone mingling and having a good time. Whether you opt for something low-key like giant Jenga or something more interactive like a scavenger hunt, your guests are sure to appreciate the effort.
Get creative with your decorations and set the mood for a festive night out!

Finally, don't forget to set the mood with your decorations. Go all out with streamers, balloons and confetti, or keep it simple with some twinkling lights. Whatever you do, just make sure your event space looks festive and inviting.

There you have it - these are just a few of the many entertainment options available for your upcoming corporate event. Get planning today and make sure your party is one to remember!