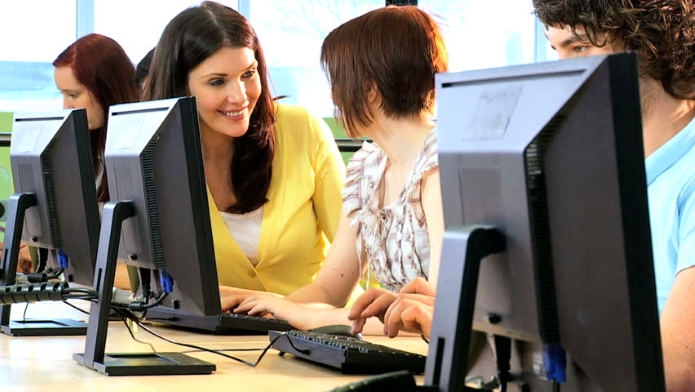 Like many industries, the gambling and casino industry is changing all the time. With casinos being available both in person and online, there's great swathes of news to keep up with. That's why it's smart to follow the Twitter accounts of the experts in the area, so you know what's going on. Here are some top twitter accounts to follow right now.
Alun Bowden: @gamblinglamb
When it comes to the casino industry in Europe, you can't do better than following Alun Bowden. He is a member of the Eilers & Krejcik team, and a long time commentator on the industry as a whole. He has a reputation of being rather cynical, but that means you'll get an unvarnished view of the European market. If you want a good look at what's happening, go give him a follow.
Brianne Doura-Schawohl: @BrianneDoura
This is a must follow account for those interested in responsible gaming and problem gambling. While many love a good flutter and can enjoy casinos just as entertainment, there's always the danger that a gambler can suffer addiction. Brianne is the legislative director for the National Council of Problem Gambling, and so she has a keen eye on the issues in the industry right now. With the US being accused of letting problem gambling go unchecked to help fill in for budget cuts, you know she's paying very close attention.
There are some other accounts you should follow too, such as @TheKeithWhyte1, @julhynes, and @jamiesalsburg if you want to see more about this topic.
Alfonso Straffon: @astraffon
Are you interested in the financial side of the industry? Then give Alfonso Straffon a follow. He's a former offshore bookmaker, who now works as an industry commentator. As he's worked in the industry so long, he can offer precise and nuanced views of the financial side of the casino industry, as a whole. He offers news as well as info, analysis, and stories from his time in the business.
Jeff Hwang: @RivalSchoolX
While Las Vegas is only one city, it's the city everyone thinks of when they think of casinos. It's basically the centre of the casino world, so it's worth paying attention what's happening there right now. Any trends that come out of Vegas are sure to make their way into the rest of the industry before long.
Jeff Hwang will tweet about the state of the industry here, and he's not afraid to pull punches. For example, he wasn't afraid to hold a contrarian view when it came to reopening casinos after lockdown.
Victor Rocha: @VictorRocha1
When you follow Victor Rocha, you're not going to get a lot of opinion. However, he does tweet a lot of news about the casino industry. As such, that makes him an excellent follow if you want to get all the latest news, as it happens.
Nick Jones: @pokerprojones
While a lot of the online casino industry focuses on other games, poker still has a place online thanks to people like Nick Jones. He's part of Poker Industry Pro, a site that details all the latest happenings in the sphere of online poker. On Twitter, he will tweet round ups of everything on the site, so you'll never miss a thing. It is worth being aware that the site is behind a paywall, so you'll need a subscription to read them.
These are just a few of the top twitter accounts to follow in the casino industry. You can get all kinds of insights here, allowing you to stay on top of the industry and see what's going to happen next.