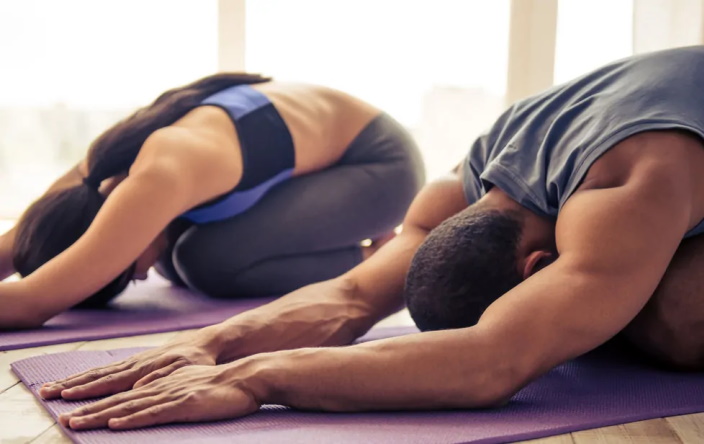 Yoga clothes have become so much popular since the pandemic. Since people spend most of their time at home, they have more time to focus on their health and wellbeing. Practicing yoga is one of the great ways to keep the mind and body relaxed and calm.

If you're one of those who fell in love with yoga, you might have shopped a lot of yoga wear in the past few years. Now that everything is starting to open up and return to normal again, you can still make use of all those yoga wear even when you're going out the house. Here are some different ways to style yoga clothes and wear them anywhere with style.

Yoga Tights plus Hoodie
This is probably one of the simplest styles you can create with yoga clothes. Simply pair your comfy yoga tights with your favourite hoodie and you now have an instant stylish casual wear you could use when running errands, going out for a walk, or anything casual.

Wear this outfit combo with a pair of sneakers for a casual street style look. Plain black yoga tights are versatile and perfect for almost any hoodie style. You could also experiment with prints for more excitement in your style.

Yoga Pants with Any Top
Yoga pants are the most versatile pieces when it comes to yoga clothes. They can be worn with almost anything – from simple blouses, crop tops, sports bra, hoodies, and even mini dresses and tunics. Since yoga pants come in a variety of styles and designs, you could really find one that suits your top well. It's all up to you on what style you're trying to achieve; you could surely have it with yoga pants. For stylish and durable yoga pants and other women's yoga wear Australia has some good shops you'd want to check out.

Yoga Top with Denim Jeans
Yoga tops look really stylish when worn with denim. Denim is perfect for casual wear and look really great when paired with almost any other type of fabric or style. Pair your yoga top with your favourite high waist denim shorts for a casual day out. You could also pair it with jeans if you're comfier with it. Pair it with casual shoes and accessorize with a cross-body bag to complete a stylish casual look.
Yoga Tracks with a Jacket
Do you have those two-piece yoga tracksuits? If so, you could actually add it to your daily casual wardrobe staples. Wear a jacket over your yoga tracksuit and pair with crocs for a simple casual style. You could leave the jacket unzipped if it's a bit warm and close it if your feel chilly. For a casual rather than a sporty look, carry along a tote bag instead of sports or gym bag.

Those are just some of the few ways you could wear yoga clothes on a regular day out. There are still plenty of styles to discover and it's all up to you to experiment more and explore other more styles.