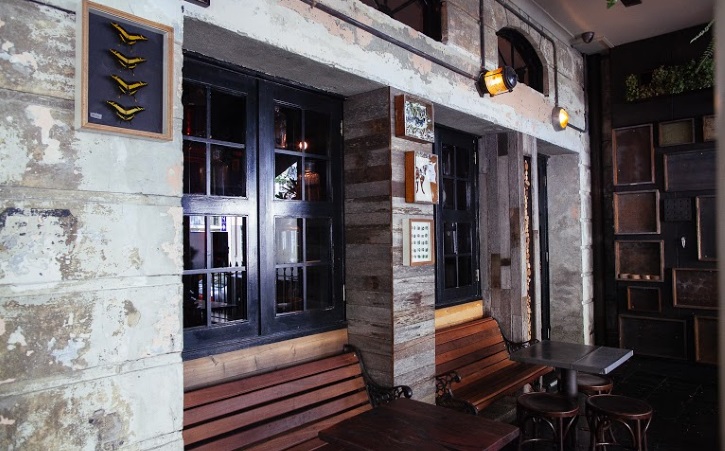 Hidden behind the doors of a beautiful Victorian mansion, are the sounds of jangling guitars, throbbing basslines and the shuffle of dancing feet. Music flows from a thumping club beat downstairs to an infectious melody on the top floor. As one of Sydney's premier live music venues, The World Bar is still partying hard and the perfect place to discover where some of Australia's hottest bands have been hiding.
An awesome venue for both big artists and emerging talent; The World Bar boasts the hottest lineups each week. There are a ton of must see acts this February 2015; the catchy riffs of Melbourne indie band Honey Badgers, the expansive soundscapes of Italian/Australian producer Ribongia and South African hip-hop artist PHFAT. Capping off this fantastic lineup, diva of the decks, Nina Las Vegas will be dropping by for special show on February 14 and is sure to blow the roof of the party with a show stopping set.
Friday nights with MUM brings the best producers, live electronic artists and indie bands to the stage in a weekly event that has been showcasing Sydney's hottest talent since 2007. There are fresh tunes and hot beats galore, as some big names like Sticky Fingers have graced the stage, as well as some of Sydney's most exciting new bands.
Wednesdays at The Wall shows of the best in Bass, with thumping lines and magical melodies creating a perfect storm on the dancefloor to keep the party going all night long
The World Bars resident MUM DJs are back also; having just blown the socks off the crowds at Falls Festival over New Years. These guys keep the party kicking in-between sets, ensuring the beat and feet never stop moving every Friday night.
Saturday nights at Cakes shows off the best in electronic production that Sydney has to offer. This night is one for those who love to dance; and beats pump all night long with some of the best in the business.
For those looking take it down a notch, Mondays sees the best in Latin & Jazz sessions, as we open up the microphone to the public to get involved in the action. Submit your music to our resident house band for your turn in the spotlight; or just come down ready to groove the night away to some of the loosest jazz this side of New Orleans.
There's a new Live Music Manager on board: Dom O'Connor. Dom is the former host of Music NSW's segment on FBi Radio, and has been gigging and finding new tunes since he could first hold a guitar. Still at the tender age of 18 years old, Dom has worked extensively with programming major music clients such as Oxford Arts Factory and Laneway Festival, looking after major artists such as Gotye, Chvrches and The Temper Trap. His experience and fresh ideas will ensure that The World Bar will continue to remain at the forefront of Sydney's live music scene.
The World Bar is the perfect launch pad for those looking to kick start their careers, or those just starting out. The World Bar has rooms that are offered – free of charge – to all types of muso's to practice their craft. From beginners learning to put their first few chords together, to established acts just looking for a place to rehearse and hang out; our rehearsal rooms are here to support live music in Sydney.
With live events and brand new acts on every week, The World Bar really is Sydney's one stop destination for all things live and loud.