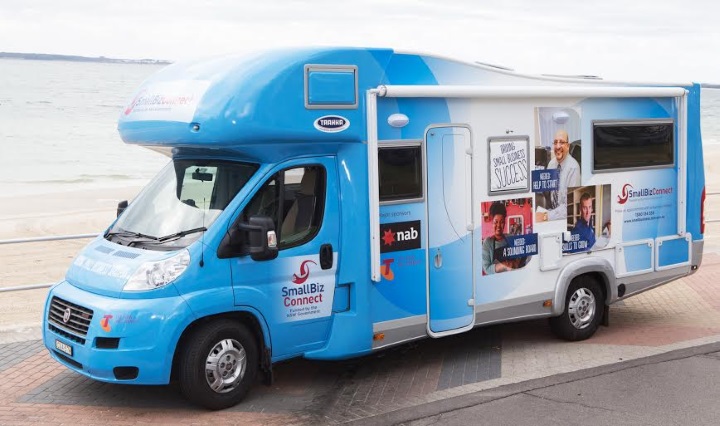 The NSW Government Small Biz Bus was back in town recently to provide mobile information and advisory service to small business.
Small businesses attended free 45-minute advisory sessions on-board the bus's meeting area at the Tweed Heads Civic Centre on Brett Street, Tweed Heads on Thursday 2 July from
10am to 4pm
.
The Small Biz Bus will return to the Tweed on
Tuesday 25 August 2015
on Marine Parade at Kingscliff, near the Cenotaph.
The Biz Bus travels across NSW aiming to connect small business owners with advisors and services in their local community, at no cost to them.
Tweed Shire Council's Acting General Manager, Vince Connell, said that he was pleased to see the Small Business Commissioner's Office developing such a good relationship with the Northern Rivers region and the Tweed especially.
"I see the business community in the Tweed being the winners from these types of events," Mr Connell said.
For further information about Council initiatives to assist new businesses, visit
http://www.tweed.nsw.gov.au/Business
Details on assistance for existing businesses is available at
http://www.tweed.nsw.gov.au/BusinessGateway
For more information on the Small Biz Bus visit
http://www.smallbusiness.nsw.gov.au/supporting-business/the-small-biz-bus-driving-small-business-success