Sydney 16 July 2015. Chances are, you will move house at least a few times in your life. If you have moved before, you will appreciate that moving can cause significant stress. However, stress levels can be reduced by planning ahead and making sure you have done these 6 essential things well in advance of your moving date.
1. Organise offsite storage
One of the very best things that you can do is organise offsite storage to safely keep items that you do not immediately need in your new home. It is possible that you have items that you do not want to part with but do not have a need for them in your new home. In this case, store them at a purpose-built storage facility, such as
Fort Knox
. More information can be found
here
, but when you store with these sorts of dedicated companies you can feel confident that your belongings are in a safe, secure, hygienic and readily accessible place. Use of a storage facility also affords great freedom as you can move items in and out of the unit as you wish and can reduce the amount of clutter in your home, without putting pressure on precious storage space.
2. Disconnect and connect energy
Before moving house, contact your energy providers – to let them know that you are moving out of one house and into another. Keep in mind that energy rates and options can change and may vary between areas, so it is wise to find out about the best deals available. The process of disconnecting and connecting electricity and gas supplies is fortunately quite straightforward. In most cases, this can be arranged over the phone.
3. Organise your internet connection
At least 3 weeks before you move, ensure that the internet will be connected at your new address. Internet service providers tend to be booked up weeks in advance and this justifies the need to get on to this task as early as possible. We are so reliant on the internet that its absence in a new house can be incredibly inconvenient and frustrating.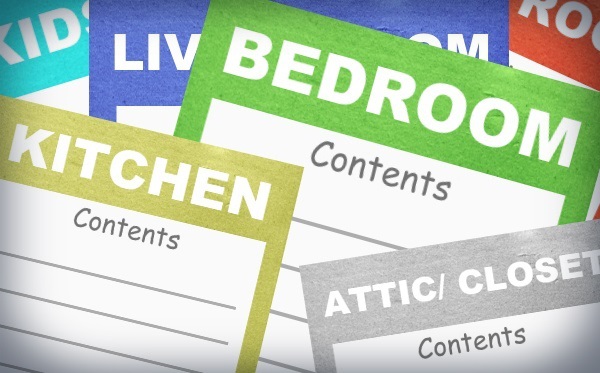 4. Make a plan for children and pets
As you plan, don't forget to think about your children and pets on moving day. If possible, ask friends or family members for help as this will give you the chance to focus on the move. It will definitely be a busy time and having the chance to concentrate on the moving process can really reduce your stress levels.
5. Provide your new contact information
Most people realise the need to change their address with relevant businesses and organisations, but it's also important to make sure your friends and family have your new details. With the advantages of contemporary technology, this can be as simple as sending a text message or email with your new contact information.
6. Make sure you are insured
Each time you move, make contact with your insurance provider to have the peace of mind of knowing that you have insurance cover for the duration of your move. The best advice is to organise for your current home insurance policy to finish the day following your move and the insurance policy on your new home to begin the day previous to your move.
Take the stress and worry out of your next move by tending to these 6 things. When you are fully prepared for your move and have the confidence of knowing that arrangements are in place to safeguard your assets and enable you to live comfortably in your new home, a load is lifted from your mind and many items crossed off your 'to do' list.
Of course, what it all boils down to is being organised. Do you know what your organisational style is? Take this fun quiz and find out your style!