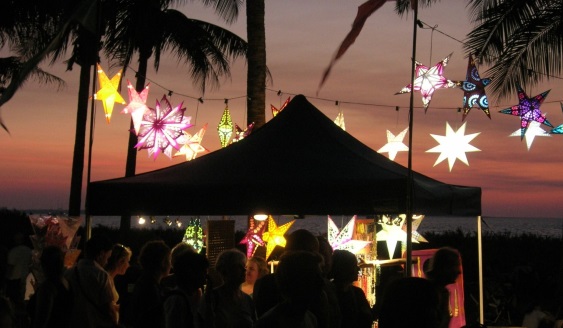 Darwin 25May 2015. The 13th National Rural Health Conference is being held at the Darwin Convention Centre to May 27, focusing on the theme of People, Places and Possibilities.
Minister for Health John Elferink said the conference is organised by the National Rural Health Alliance, Australia's peak non-government organisation for rural and remote health.
"The Conference is the largest biennial event for people who want to improve the health and wellbeing of those who live in rural, regional and remote Australia," Mr Elferink said.
"The Conference is strongly interdisciplinary and multispectral and the Northern Territory Government is very pleased to host health professionals of all disciplines in Darwin over the next four days.
"It is expected that over 1000 participants will attend the conference, attracting health professional consumers, students, researchers, academic and government officials," Mr Elferink said.
The four day event will feature:
Motivation for rural practice
Children living with disability in remote areas
Nurse Practitioners in the primary care team
Empowering Indigenous Health Workers
Experience of rural youth
Special colloquiums on planning and managing rural health services and Men's health
Broadband for the Bush
Training and education for the whole rural and remote health workforce
"A number of staff from the Department of Health will be presenting as part of the program, it is great to see them involved in this National event to focus on the health workforce and encouraging people to make Northern Territory Health a career choice," Mr Elferink said.
"The Northern Territory Government is delighted to have 20 key note speakers presenting at the Conference and around 210 presentations in five concurrent sessions."
Keynote speakers attending include Mr Rob Knowles, Commissioner, National Mental Health Commission; Mr Bruce Bonyhady, Chair, National Disability Insurance Agency; Professor John Wakerman, Associate Dean, Flinders Northern Territory; Ms Amanda Vanstone, Chair, Royal Flying Doctor Service and Mr Alan Cass, Director, Menzies School of Health Research.
Minister Elferink will make an opening address at the Opening Ceremony on today at the Darwin Convention Centre.