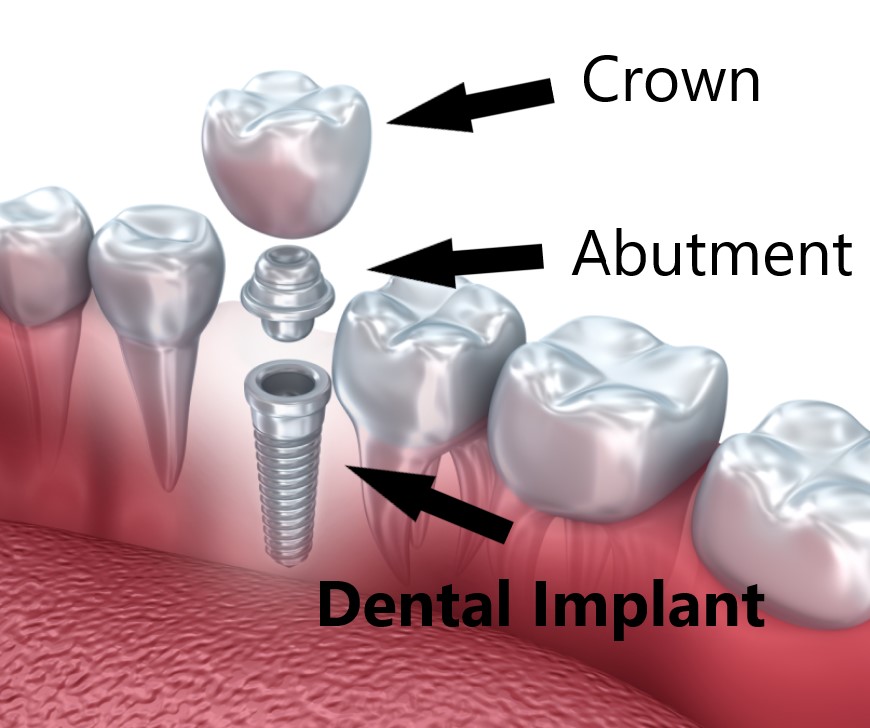 There are many reasons why you must visit a cosmetic dentist regularly. They help you in keeping your mouth clean and, in that case, odorless. With the presence of state-of-the-art equipment, Dentists of Ivanhoe Central can treat you using modern techniques that will solve your teeth problem as quickly as possible.

Cosmetic dentistry has become popular, and most people are opting for it. It is because it undeniably helps you rectify your teeth problem and prevent tooth loss, therefore, boosting one's confidence. A healthy mouth can improve one's mental health in many different ways, which is why more people are exerting time and effort to see a cosmetic dentist.
Cosmetic dentistry involves having implants, fillings done on your teeth, fixing a broken or chipped tooth. It is therefore advisable that you visit your cosmetic dentist as many times as possible.

Here are some reasons why you should visit your cosmetic dentist regularly;

It helps you save on money and while at it prevent you from a worse condition.

A dentist's visit means that a full assessment will be done on your teeth to determine if there is any procedure that should be done. In a case where you have any cavity or any problem that needs to be rectified, a cosmetic dentist can do so before the situation worsens. This means that a cosmetic dentist can properly check your mouth and diagnose health problems even before you experience any type of symptoms. Also, early detection will make it easy for you to look for effective and cheap remedies. It not only saves your money but helps you avoid further cavities or teeth problems.

A cosmetic dentist helps you in keeping your teeth healthy.

It is enabled by the frequent check-ups where a dentist does random check-ups. In addition to this, through constant visits, a dentist can rectify a problem on your teeth before it gets worse. By this, you can save a lot of money that could have been used when the situation deteriorates. Diagnosing problems early on will also save you from a lot of pain and discomfort in the long run. Toothache, for example, can cause severe migraines that can hinder you from accomplishing tasks during the day.

A visit to your cosmetic dentist is essential as it gives you a professional perspective on some of the complications. Although the internet can provide you countless information about several teeth problems, relying on this information doesn't always guarantee the best outcome. Different people have different health conditions, and using information meant for the general public can take a toll on your health and safety.

In a situation where you are experiencing teeth cavity, a cosmetic dentist advises you on the best alternative to pick. They have vast experience and understanding of the best options to use in a situation where you have a teeth cavity. A cosmetic dentist may also advise you on implants or fillings. These professionals are trained and experienced in the industry, which means that they can provide accurate information about your teeth problems, and present you with several treatment options. A cosmetic dentist will provide information on the pros and cons of these treatments, making it easy for you to choose one that'll suit your lifestyle and budget.
Visiting your cosmetic dentist is an assurance that you are getting the best, and while at it a professional perspective on conditions you may be going through. Regularly seeing a cosmetic dentist will also give you peace of mind knowing that you're getting the best diagnosis, treatment, and care for any of your teeth problems.
The treatment will be straightforward, and you will be looking forward to smiling again. You will be more confident.
Dentistry procedures have been known to be very expensive and financially straining for most people.

However, visiting a cosmetic dentist is essential as it is an affordable option and, better yet, the best option. A cosmetic dentist has a wide range of services that they offer; they have proven competitive against the dentistry procedures. Visiting a cosmetic dentist is an assurance that you will get affordable services and a full comprehensive range of solutions to your problems.
Visiting a cosmetic dentist will cost money but this doesn't mean that you have to break the bank just to avail the service. Today, there are several cosmetic dentists operating in different parts of the world, so make sure that you work with someone who offers services that are priced according to your budget.

Visiting your cosmetic dentist is not only necessary when solving any teeth problems but also helps you boost your confidence.

A professional cosmetic dentist has vast experience in what is best and offers advice on maintaining the healthy state of your teeth. They can solve the problem despite its margin. If you need your teeth whitened or tooth cavities done away with, your cosmetic dentist's visit is all you need. Also, the visit will help you rectify the problem and boost your confidence, mostly if you were afraid to smile due to the stained teeth or wide gaps on your teeth.

Most people experience difficulties when chewing their food due to decaying teeth or missing teeth.

However, a visit to your cosmetic dentist will help improve the functionality of your teeth. A cosmetic dentist can know what to do to restore your ability to chew with ease. A cosmetic dentist has a vast experience on bridges, dentures, and implants to ease your pain. This way, you can improve your teeth' functionality by merely visiting your cosmetic dentist.
The treatments that the cosmetic dentist will suggest might be costly or even painful, but trusting their suggestions can surely help boost your self-esteem and improve their mental health. Their attempts to keep your mouth healthy can pave the way for you to become more confident!

It would be best if you valued your hygiene.
It includes taking your teeth, and with that, you must visit your cosmetic dentist. Visiting a cosmetic dentist near you is essential as the visit helps you ensure that you keep your teeth clean. It is because a cosmetic dentist will not only rectify your teeth problem but also give you professional advice on how to maintain your teeth. A cosmetic dentist will help you in fixing your teeth. In a case where one has a chipped or crooked tooth, it becomes hard to clean your teeth. By visiting your cosmetic dentist, they can perform procedures on your teeth, making it easier to clean and maintain.