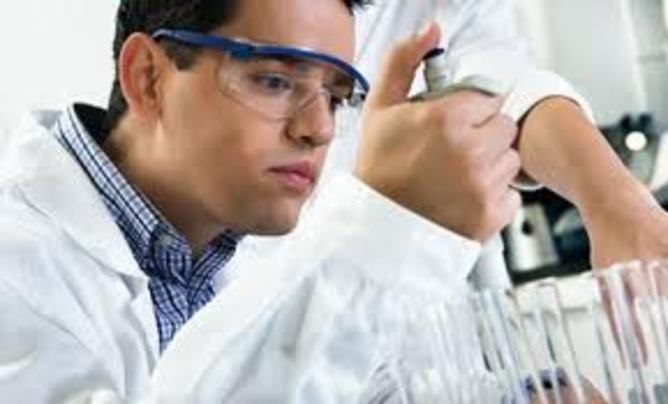 Effective communication has become difficult in today's multicultural societies comprised of individuals from many racial, regional, language, and ethnic backgrounds.
Communication and sharing knowledge among many languages and cultures depend heavily on translation. But the demand for qualified translators is much greater in a sector as significant as healthcare. Why? It will make it simpler for doctors to interpret your regional medical reports. If you follow the below passage, you will know more about the significance of medical translation. But first, let's get a brief on medical translation.
What is medical translation?
Medical translation is, by definition, the process of translating varied information for several medical businesses, such as healthcare, pharmaceuticals, psychiatry, and more. Solving medical records to properly care for and treat patients who don't understand English is frequently required. Regardless of the language that the patient uses, health care personnel must be able to communicate with them effectively. Medical reports often include ---
Treatment history.

Medical documents such as X-rays.

Medical lab test results.
Any experts who will help the patient throughout their life will use the medical report as a reference. It could also be helpful when requesting disability benefits or confirming that the patient has a particular ailment.
What is the need for translation for medical reports?
A patient who is not a native speaker of the language can have specialized medical care overseas by translating medical records and then return home with a diagnosis that local physicists can understand. With the rise of healthcare tourism, incidents like these are becoming more and more common, particularly when treating conditions that are complicated and need highly specialist treatment.
Doctors who practice in multicultural settings with patients with difficulty speaking and reading the native language need accurate medical report translation services. Giving these patients access to medical records in their native tongue gives them control over their care. It may also be essential to translate medical records during some immigration procedures. Medical translation in these circumstances also results in medical and healthcare papers that adhere to local regulations.
The requirement for multilingual agents (medics, scientists, and patients) to interact with one another due to a more globalized and linked society makes medical translation important.
How to translate your medical documents?
Nowadays, it's easier to acquire medical records transformed into multiple languages. Online linguists with extensive experience may interpret papers in as little as 24 hours. To get a precise result, there are various steps you should take. Let's look at the initial stages of the medical report documents.
Identify the medical documents---
Ensure you have all required medical documentation from your place of origin before performing a treatment abroad. See your doctor in advance if you're unsure of the necessary paperwork. The more documentation you have, the better since it will provide medical professionals with the details they require to treat you appropriately.
Create a vocabulary---
Medical papers, like any technical publications, use highly sophisticated vocabulary. Accurate and consistent terminology usage is essential to maintain the medical text understandable and safe to use in the medical decision-making processes. To eliminate ambiguity, you should create a glossary of frequently used terms and use them consistently throughout the text.

Hire a certified medical translator—-
It is best to engage a trained translator specializing in medical records if you cannot translate yourself. Although you might believe that any bilingual medical practitioner can solve for you, certified NAATI translation is only provided by professionals who have received the necessary training.
But, avoid using language converters or automated translation tools like Google Translator. These online tools frequently lack crucial medical terminology and cannot interpret handwritten medical papers, which a medical translator is trained to do.
Share your reports for translation—
After gathering your reports and selecting a qualified translator, send your papers to begin the procedure. Whether you mail the documents or submit them online, make sure you accept all the terms and know the delivery schedule for your translations.
Why should people hire a professional medical translator?
It is essential to correctly translate documents when they are written in a foreign language. Therefore, doctors must thoroughly research the patient's medical history, illnesses, and symptoms to diagnose a patient accurately.
Since medical tourism and online are so important in today's world, the requirement for a high-quality and competent human medical translation is essential to the healthcare and medical sectors. There are several advantages to translating medical records for both healthcare workers and the individuals they treat. It means that, for instance, if medical professionals have access to translated patient medical records, they will have more knowledge about their international patients.
It's crucial to understand the distinction between translators and interpreters when looking for a professional translation service. While interpreters deal with spoken or signed language, translators work with written materials (such as reports, brochures, and website content) (for consultations, meetings, conferences, etc.).
Conclusion
Professional medical translators have advanced degrees in both language and medicine. Since terminology will alter in tandem with technological growth and study, medical translators must stay current on the most recent medical developments.
There may be thousands of additional justifications for translating your medical documents. The best course of action is to get the medical records, reports, etc., translated into the necessary languages in the modern day where individuals seek global healthcare. By doing this, the practices may expand their audience.
If you work directly with a professional translation, you may identify the best fit for your project using search engines, professional association directories, or word-of-mouth referrals. You may locate several reputable translation services that provide all legal and business documents with translations of the highest caliber. It guarantees that all translations adhere to the client's specifications. It includes translation with a quicker response time when using a qualified translator. Contacting the appropriate translation firm is the best action if you're seeking medical record translation services.