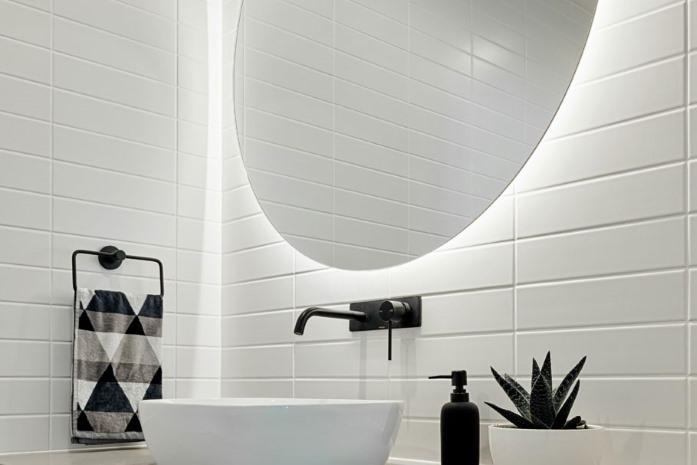 How to increase the value and amenity of new properties and homes under renovation.

Location will always be the prime consideration when choosing a place to live or to buy an investment property, especially if you are in Wollongong.. People usually strive to live or start off on the "property ladder" at the best location that they can afford.

After that, they consider factors like design and the features contained within a dwelling. Be sure to check for any wall cracks as that could be an indication of some foundation issues, you can hire a professional to check that by just searching online for
Underpinning Wollongong.
Whether it be a detached house on a suburban block or an apartment style home, the design will be the prime driver of the functionality of the property. Good design does not have to be more expensive than poor design. The floor plan is important but also vital to the task of making a property a home, is the design of the components.
People spend a lot of time looking at tiles, fittings and accessories. You only have to watch an episode of
The Block
to see the importance of selection in the winning designs of each room.
Careful product selection is not just a TV thing. The choices that a designer makes will determine the value and how attractive the property is to those who will live in it and those who may buy it. It is important to take time to pick wisely. Visit places like
Clearlight Designs
to check out the range of back lit mirrors that will make a bathroom something special. Similarly, try Beaumont tiles for a wide range of floor and wall coverings to compliment the choice of mirrors and other fixtures.
Landscaping is another vital component of a property that determines value. In an apartment, a small courtyard or balcony can be accentuated and made more comfortable with some palms and succulents. For those looking at a property with open space, a lawn surrounded by garden beds will make a huge difference to the value of the property ( if good choices are made ). Landscaping is not just buying lawn seed and plants. It is a design science in itself and many people choose to engage a landscape designer to assist in getting that part of a residential or commercial project, right. Capability Brown was one of the first to master the art of turning a paddock into a garden.

The importance of colour selection cannot be ignored. A consistent suitable and appropriate colour palette in a home will be a major consideration when buyers look through it and it will largely determine how well people live in the property. Some colours positively affect mood and elicit an emotional response. Poorly thought out colour schemes may not be so attractive

It is important to be aware that the choices made by home designers have consequences. Choose carefully so as to avoid expensive mistakes.