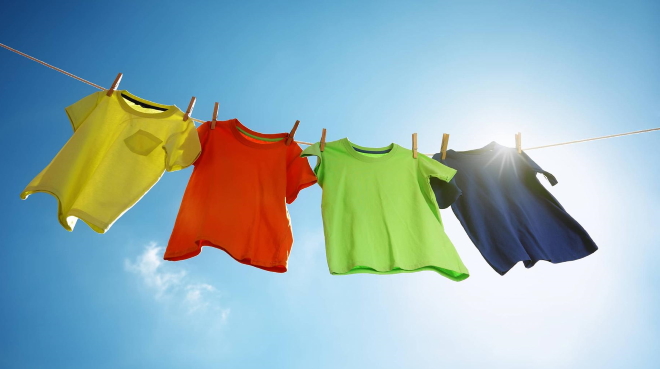 The Introduction
"Save nature to save the future." These words are very relevant today, considering that almost every product manufactured leaves an irreparable footprint on the environment.
So, what is Tru Earth Laundry Eco-Strips? And, what makes Tru Earth Eco-Strips unique?
Designed as an evolutionary product, Tru Eco-Strips is the pioneer in the laundry detergent sheet industry. It is an exemplary product that is engineered to satisfy your laundry needs as well as have a zero-negative impact on the environment.
What purpose does it serve?
These Eco-Strips are liquidless laundry detergent sheets. They are pre-measured strips that may be tossed into any washing machine, including the high-efficiency top-load washing machines, to clean a full load of laundry.
This revolutionary product dissolves completely into the water, hot or cold, making whites whiter, and colored clothes shine brighter.
How does it function?
The modus operandi of Tru Earth Strips is to seek out and remove dirt molecules from clothes. The filth is held suspended until rinsed away with water.
What goal does Tru Earth Eco-Strips aim to achieve?
The mission statement of Tru Earth Laundry Eco-Strips is to put 'Your family first'. So, we see that the true marvel of this product is not that it gives you an excellent product in the way of laundry sheets.
This product is devised to be gentle for the most sensitive skin. It caters to all your laundry cleaning requirements.
And, it ensures that your loved ones are safe from the negative impact of harsh chemicals found in most leading detergents nowadays. So, Tru Earth Eco-Strips is 100% dermatologically safe for the softest of skins.
What makes Eco-Strips safe for the environment and you?
The simplest way to discover the truth of the claims made by Eco-strips is to take a glimpse at its product certifications.
Paraben-free

Phosphate-free

Free of added dyes

Free of chlorine bleach

Free of 1.4-dioxane, certified by independent laboratory test

Hypoallergenic, certified by independent dermatologists

Readily biodegradable, following OECD 310D

100% vegan

Not been tested on animals

Free from animal-based ingredients
Meticulously formulated to leave a minimal eco-footprint and provide optimal results for laundry cleaning.
How does Tru Eco-Strip manage to do both so effectively?
The answer is fairly obvious. Tru Earth is devoid of harmful chemicals that are known to adversely affect the human skin and the environment.
Moreover, it dissolves entirely into water, leaving no traces in your clothes or the water. Also, powder or liquid detergents require measured quantity, often resulting in a mess.
But, Eco-Strips are quantified eliminating spills or heaps of powdered mess.
Another factor to consider is that Eco-Strips do not need to be measured. So, you no longer require plastic cups for measuring as you do for liquid or powder detergent.
This translates into saving 700 million plastic cups ending up into landfills. More than a billion plastic cups no longer needed. Such an enormous wastage prevented is commendable.
But, Tru Eco-Strips do more. Eco-Strips are packaged in plastic-free, composable cardboard sleeves. This packaging also serves to be the shipping envelope.
Every Eco-Strip weighs only 3g unlike powder or liquid detergent that weighs 40g for each machine load. This makes Eco-Strips 94% lighter.
Thus, the packaging, transportation, and shipping costs are all reduced significantly. Not to mention, the saving on global-warming carbon emissions from factories producing plastic cups.
The Conclusion
Each of these tiny laundry detergent sheets, you can produce better results with less product consumed. And, with Tru Earth Eco-strips you can be sure of clean laundry, and a clean environment.