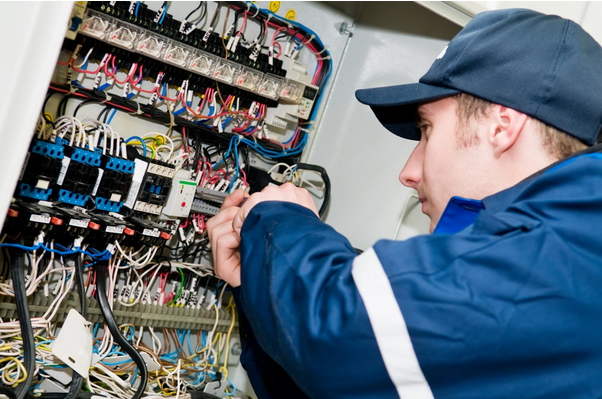 There are many home repairs that you can do on your own. However, anything related to electricity is best left to professionals. See, one mistake even the tiniest can lead to you getting electrocuted, shocked, or experience other accidents. It may even cause a big fire. Besides the risk, doing illegal Do-it-Yourself electrical work can end you up with a fine of $22,000! So you should look for a good and reputable local electrician who can guarantee their work.
But with the many "Electricians" in the area, it can be difficult to find the right one to trust. To help you, here are some tips you can use to find a reputable local electrician.


How to Find a Reputable Local Electrician?
Turn to Google
The easiest and fastest way to find a local electrician is through Google. Simply type in "electrician near me" and you will find businesses listed in your area. However, remember that the top results don't always mean that they are the best or that they can be trusted. So instead of immediately going with the first choice, consider reading through the customer reviews and comments on Google. Or you can check the company's website.
Once you've found a potential company to hire, it's time to check if there are any complaints against them. If you're looking for an electrician in Sydney, one of the most reliable sites to see this is through Fair Trading's complaints register.
Look for License
In Australia, any person who does electrical work should be licensed regardless of the cost of the project and regardless of whether it's done in residential, commercial, and industrial properties. This is an extremely important step in finding a reputable electrician to hire because you need someone qualified to give you quality work and peace of mind.
Most companies and individuals have their license numbers posted on their websites. By law, they are required to show their license number on all their signage and advertising. But if you don't see it, try contacting the company. They're highly likely to show you a copy. If they can't provide it, look elsewhere.
If you want to be sure and to confirm that a person or company does hold a license, you can check here.
Insurance is a Big Plus
Another thing to look for is if a company carries insurance. While this is not a requirement for all states, it's better to choose an electrician who has liability insurance just in case damage is done to your home or an accident happens.
To give you an idea, Electrician to the Rescue holds Workers Compensation Insurance and Public Liability Insurance. As an electrician, if we didn't hold insurance, you'd be held liable if our worker gets injured. This is also a requirement for doing claims due to fire. Plus, you can confidently answer questions about electrical repairs and work when selling your home.
Experience
One of the biggest factors that you can look for when looking for electricians you can trust is their years of experience in the business. If they have been serving the area for decades, then it makes you wonder what made them last that long, right? You probably know the answer: quality work. So look for a company that has been around for years.
Guaranteed Services
Reputable electricians can stand behind their work. As proof of this, they offer guarantees that allow you to call them up whenever there's a problem with their repairs or installation. Some offer guarantees that can last for a limited time like a year or two. However, the most trusted companies offer guarantees that lasts a lifetime - which just goes to show how much they trust their services and skills.
Thus, choose companies that can guarantee their work. If you're looking for one in Sydney, Electrician to the Rescue is your top choice. We are your trusted local electricians who have been serving Sydney for more than 35 years. Get in touch with us today to learn about our services.