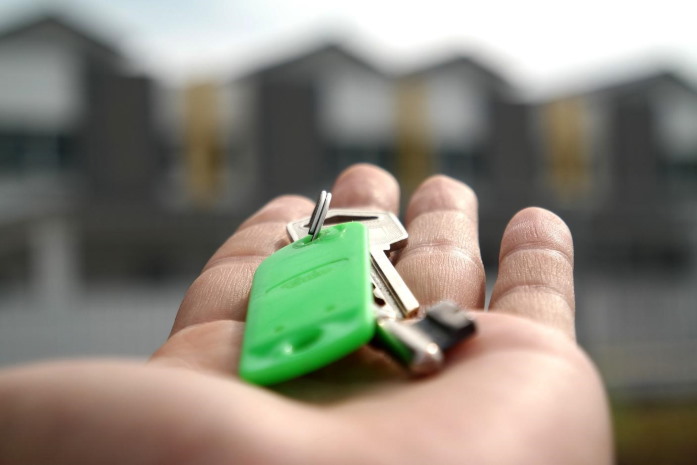 Importance of Finding A Competent Home Builder
The residence of love is home. The place for creating memories is at home. The dwelling for friends is home, and the abode for laughter is home. Whateveris home to you, it is still the sweetest place you can call your own. It reminds you of how life truly feels – whether you are at home, coming home, or leaving home – happiness is homemade.
Finding the right home builder is crucial for getting the best home designs. As homeowners want to make their homes the sweetest home they can comfortably reside, it is important therefore that the home builder they choose exhibits true workmanship. Building one's home is a worthwhile investment, so it is just right to choose a competent new home builder that guarantees a quality output.
With so many home builders in NSW with a vast range of experience levels, working techniques, and portfolios, choosing the right one is overwhelming. What should be the first thing that you should do then? You start finding out the home builder that embodies competence and who can assure you that your house project is in good hands.
Qualities of a Competent Home Builder
A competent home builder has the following qualities:
1. Has portfolio to showcase past projects.A portfolio showing completed home building projectsis a good start. There are times that you become uncertain about the kind of home that fits your style and preferences. Finding a home builder well-experiencedin handling various designs and architectural styles is an evident proof that the home builder has a track record to demonstrate its experience. Whatever your interests are, a competent
new home builder
is always capable of offering you various options to choose from – options that are products of their years of experience in the home building industry.
2. Simple Process.The homebuilding project is too complicated. But with an organized process, everything can be carried out smoothly and simplistically. Your home builder in NSW should know how to manage things to flow easily, through an efficient schedule and effective budget monitoring from start to finish. Who likes a complicated process, anyway? Certainlyno one, because it is frustrating and a waste of time. A competent home builder who cares andhas organized and systematic procedures in handling the following stages: bidding process, pre-construction process, design selections coordination, and construction.
3. Flexible Design Team.Choosing a home builder in NSW with a strong and accomplished in-house design team is crucial because they will work closely with homebuyers to ensure that the buyer's design preferences are fully incorporated into the finished home plan. Flexibility is another thing which home builders should focus on since modifications of existing plans are always a possibility. The point is, despite changes, the result should still closely resemble to your dream home and conforms to what exactly you want.
4. Knowledge of Quality Materials.The use of high-grade materialscan produce a quality home that can last for years. Your home builder should have extensive knowledge of this, especially on a quality home's various features and the products that best fit durability, functionality, and style. It can guide you in choosing the elements that best meet your taste and budget.
5. Attentive Customer Service.Having someone you can converse with regarding your questions and needs is something your new home builder should provide. What you need is someone who will help you and not just someone who accomplishes a task. Attentive customer service means that your home builder does not only listen, but also initiate open communication with you.
A transparent communication is definitely important since you will be working with them for some time during the design stages through the construction. To have a smooth relationship with your home builder, make sure its customer service is dedicated to supporting the actual home building process. Consider if they are courteous, prompt, and professional. If they are, then you are already one step ahead.
6. Positive feedback from former clients.For you to check the reputation of the company is through word of mouth of its clients. Knowing the feedback of the past customers can help you in finding out the credibility of a
home builder in NSW
. A home builder with a good reputation would be referred to by satisfied clients since experience is proven with a good track record.
7. Provides home warranty coverage.One primary reason homeowners settle for new construction is the warranty that home builders provide to them. Knowing that you have someone who can back you up when major repair arises can be comforting. When looking for a home builder, it's good to know the details of their warranty, especially the typical service timeframes. With this, you can have peace of mind.
8. Cost transparency.As a homeowner, trust is one factor that develops a good relationship with your home builder.The ingredients are transparency and honesty. The builder's willingness to accurately update you with ongoing needs and schedule regular site visits are indicators of their transparency.
Final Thoughts
A homebuilder indeed is a great factor in achieving the dream house you havealways dreamed of. Finding an experienced, dependable and a competent homebuilder can save you a lot of trouble, headaches, as well as time and money, when building your new home. In particular, excellent workmanship and proper work ethics are the qualities that you should look for in a home builder. Another thing is, you only build your dream home once in a lifetime, unless you have many resources. Thus, every building component has to be right – from planning to execution.