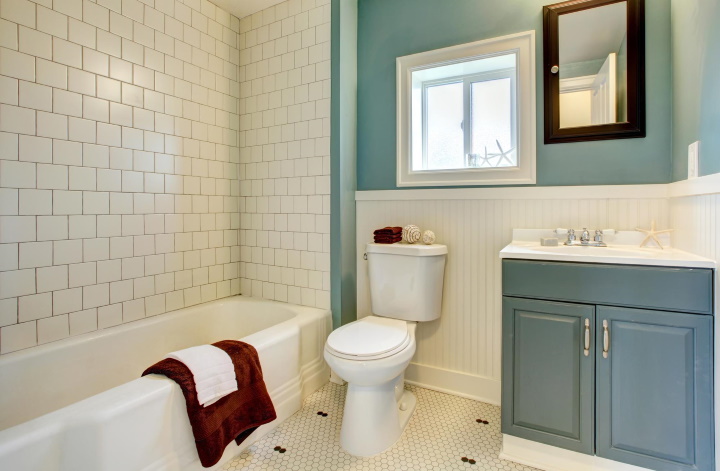 Did you know that renovating a bathroom has one of the highest ROI for home improvement projects when done well? Plus, adding a second bathroom to a one bathroom home causes the price to jump significantly.
Apparently, many people don't like sharing a bathroom…
For these reasons or your own, you may be considering renovating your bathroom. Here's a little of what you should know about the process.
The Planning Stage
First, figure out what you want to do with your bathroom renovation. What is your budget for completing the project? Crunch a few numbers to figure out if what you want to do is possible with the amount of money you have. Don't forget to leave a 10-20% buffer for those unexpected costs that always pop up.
Research your local regulations to find out if you need any permits for what you plan to do. If you plan to make structural changes, it's likely you'll need a permit.
Also, research the tradies you would like to use for the job. If you live in Adelaide contact Precise Services to get a quote for your project. Regardless of who you hire, make sure they have all the proper licenses and insurance in place just in case.




The Demolition Stage
Once you've got the plan set, it's time to start tearing out anything you don't want. Your renovator will handle this task, but be prepared for a lot of dust and noise.
Don't forget that you'll need to have a skip at the ready to haul off the debris.




The Installation Stage
When the walls and everything are open, this is the perfect time to bring in the electrician and the plumber. The electrician will add the wiring for any new electrical fixtures that will be added to the bathroom. The plumber, of course, will handle the water pipes.
Then, you start putting everything back together. The plaster goes up, tile is added if you'll be using it, and the cabinets, shower, toilet, sink, and other fixtures are installed.
Have fun choosing the tapware. There are tons of designs available and this is one area where you can get creative without blowing your budget.
Because it's a bathroom, a waterproofing step is very important. This will help ensure that rot and mould and other moisture-related problems don't set in quickly.
Choose your cabinets wisely, remember they're going in the bathroom. Budget cabinets can look great, but you need water-resistant cabinetry if you want it to hold up in a bathroom.




The Finishing Touches
The main stuff is out of the way and now you get to put your personal touch on the bathroom. Paint the walls a colour you love, add a heated towel rack, or splurge on that ornate mirror that you fell in love with.
Oh, and don't forget to enjoy your new bathroom!