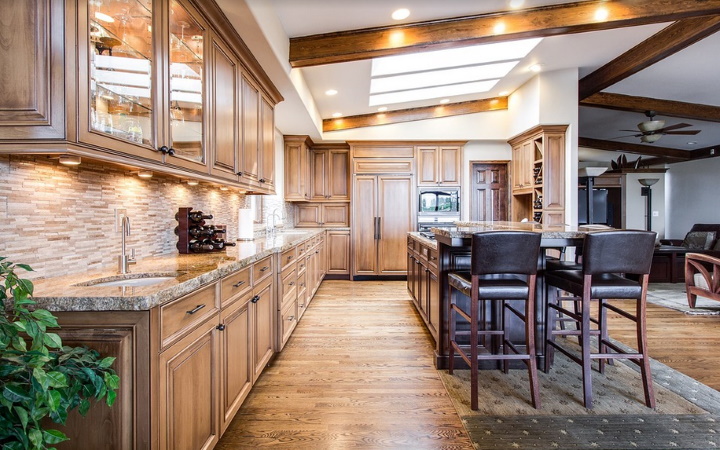 The world of luxury home design is quite exclusive and not exactly something that the great mass of people in the country look for on a daily basis, but it remains a thriving and booming sector nonetheless. Melbourne is one of the top cities where demand is focused. Luxury home designers in Melbourne are hot-ticket items, that's for sure.
Of course, home design is about exteriors as well as interiors, so when thinking about the latest trends that the industry is looking at as we move closer and closer to 2022, we have to consider both sides.
Exterior Design Trends
First, what's the most striking detail of most homes when you look at them from the outside? The colour! In 2021 and continuing into 2022, colours that evoke feelings of nature are the in thing and many new builds are featuring natural earth tones, greens, yellow-browns, gray, stone colours like graphite and anthracite, and textures that don't look like they've been rolled off a factory floor.
As for textures, these are best achieved through authentic natural materials. These fit well into luxury homes because budgets are typically larger and can accommodate the real McCoy. In other areas of the home design market, however, imitations remain popular as people want the visual effect even if they can't afford to get it "naturally."
Bricks, wood and metal for decoration reflect a further trend that new homes in 2021 and 2022 are desired with simple, clean and laconic lines. There is even a sense of brutalism and "function over fashion" as people care less about their home exterior looking ornate as they do about making it look contemporary, functional and "effective" in some capacity. Usually ,that means that it looks sustainable and eco-friendly.
Finally, in an extension of this theme of simplicity, the sense of minimalism that increasingly governs the interior design is now spilling out to the exterior. There is less demand for luxury home designs that are ornate or grandiose. There's a desire for flat and clean surfaces, and the removal of anything that could cause the exterior to be described as "busy."
Interior Design Trends
In our luxury bathrooms, hand-painted tiles are a new and growing trend. As people seek simplicity in construction, they can retain some feeling of artistic decadence with painted tiling that evokes feelings of artistic inspiration without taking up any additional space. Similar things are happening in living rooms, where neat, square spaces with less clutter than ever are adorned with boldly coloured square rugs.
Geometric lines and pastel colours are the new "glam" factor when it comes to interior design, and furniture and decorative items inspired by nature are the order of the day. This means warm earth tones, some irregular (but natural-looking) shapes in decorative items, and traditional bright white in the kitchen being softened with gray and brown stone colours to make it look more integrated with nature.
Finally, we can't ignore the influence of the recent global pandemic. Interior designers are now laser focused on creating spaces in which fresh air can flow, and that goes for decorative features, too. Plants and indoor trees are replacing ornaments and statues as the main decorative factor. Besides adding to the natural tones, they also oxygenate the room and remove harmful chemicals and substances from the air.
In addition, new builds are including increasingly large or more thought-out workspaces as the growing trend of people continuing to work from home goes on. Many have expressed their desire to continue working from home at least some of the time even after the worst effects of the pandemic are over.