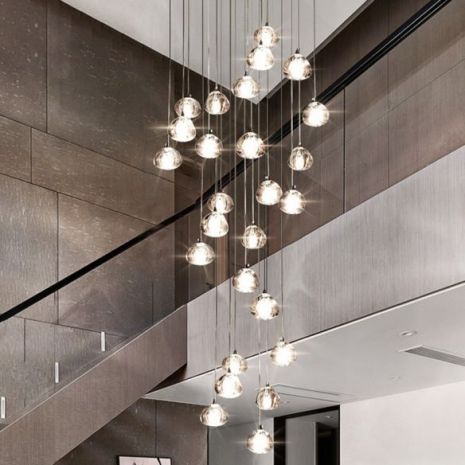 Wondering about the advantages of pendant lights in Melbourne vs. downlights? There are many factors that differentiate pendant lights from downlights. This article will outline the relative merits of each. Read on to find out more.
The Advantages of Pendant Lights
Pendant lighting is known for its personality and adaptability. Here are some more advantages of pendant lights in Melbourne:
They Save Space
While some lighting is bulky or takes up a lot of room, a pendant light is streamlined and does not protrude into your space when hanging over your countertop or dining table. In fact, you can have them as low or as high as you want as per your preferences. Higher pendant lights mean that your lighting is well out of the line of vision yet will still illuminate the space well, while lower pendant lights will offer more concentrated light for fiddly tasks where you need to see what you're doing in detail.
They're Easy on the Eye
Pendant lights in Melbourne are not simply functional; they're also ornamental. There is a huge range of styles of pendant lighting available that differ in colour, texture, material and size. Pendant lights are more like interior jewels than lights, as they're so attractive to the eye. Consider how lighting can be 'worn' by a room, as if it is a piece of jewellery, grabbing attention on your entry to the room. Think about how pendant lights can be an aesthetic focal point as well as being highly effective task lighting.
They Create Ambience
Usually, you might rely upon candles to create a little romance over dinner, but you no longer have to get wax everywhere in order to soak up the ambience. Now with pendant lights, you can simply flick a switch to enjoy just the right amount of light while you dine and look deeply into each other's eyes. When you're buying lighting, it helps to plan ahead the kind of effect and mood you want in any given room. You can use pendant lights in Melbourne to keep your ambience on point.
The Advantages of Downlights
LED downlights are well known for being energy efficient and long-lasting. While incandescent globes last for about 1000 hours, LEDs can keep on going until between 25,000 and 50,000 hours. Here are some other advantages of LED downlights.
They're Intense
LED downlights cast an intensely bright illumination. The most lumens of brightness that usual lights have is typically around 2000, while LED downlights clock in 4000 lumens. Not only are LED downlights incredibly energy efficient, but they're also a very effective form of lighting.
Their Colours are Adjustable
It's easy to adjust the colour cast when it comes to LED downlights, as no filter or gel is necessary to take control of the colour. The diode can simply be altered to accommodate different colour requests.
They're Reliable
LED downlights are robust and reliable, able to withstand impact and stress. While other light globes can easily shatter or become non-functional, LED downlights keep on shining through thick and thin.