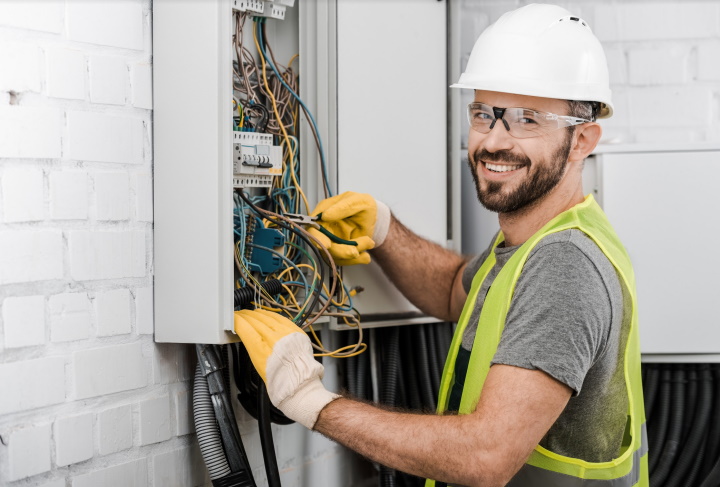 Electrical wirings and systems are like your home's nervous system. Unfortunately, problems may happen often, and you have to resolve them immediately to live comfortably. However, it doesn't mean you should deal with electrical issues yourself. Although it's tempting to try, it's always wise to hire the services of professional electricians to ensure safety and quality work.
When checking out an electrician Northern Beaches has for hire, be mindful of the ideal balance between cost and work quality. Choosing professional electricians becomes challenging if you don't know what to expect.
Below are some of the things to look for when choosing an electrician:

1. Insurance And Licence
The most crucial factor to consider when picking an electrician is their license. Generally, a license guarantees you that the contractor has done the necessary practical work and courses to perform the job correctly and safely. Therefore, it's essential to ask for the license of your preferred electrician. If possible, check it online and ensure that it's current.
It's also crucial to ensure that their license covers the kind of work you need. The reason behind it is that other electrical licenses have restrictions.
Other than the licence, electricians need to carry the necessary insurance policy. So, ask for copies of their current policies and check the expiration, especially when you're considering major electrical solutions.

2. Professionalism
No one enjoys dealing with electricians who don't practice professionalism. When hiring electricians, check for their professional attitude and whether or not they do the job professionally. In most cases, inexperienced electricians commit to a job, don't show up on time, and make excuses. Such behaviour is a red flag.
Professional electricians update you constantly. Plus, their professional attitude and appearance often reflect the quality of service they provide.
Electricians who keep professionalism in mind are also passionate and proactive in understanding your current issues. If they make an effort and show their motivation, you know they're the ones to hire.

3. Experience And Qualifications
Every electrician is different. Some may have extra experience or qualifications in various areas of electrical work, while others have accreditations.
For this reason, choosing master electricians provides a guarantee that they have at least three years of experience and offer a 1-year warranty on workmanship. Hiring master electricians also ensures that you'll get the highest possible standard of work and safety.
At present, there are various organizations offering accreditation in energy efficiency. Electricians holding this kind of accreditation must have in-depth knowledge regarding technology and energy-saving products.

4. Availability
Another thing to look for when choosing an electrician is their availability. Many electricians these days have a flexible working schedule that may fit well with your preferred time and date. If you have errands to run or a job to do, you can book an appointment with professional electricians anytime.
Like in other industries, electricians have tough competition in the market. This is why most of them provide flexible working hours. To know whether or not your preferred electrician can provide you with the electrical service you need, always check their schedule or contact them to know the best schedule suited for you.

5. Good Communication Skills
Electricians work with countless people, including property owners, project managers, and estimators. It means that they'll have to communicate effectively with their clients and update them with the project's progress.
In many cases, electricians are called during an emergency when most people are overwhelmed. Helping clients feel comfortable is another skill that good electricians must possess.

6. Pricing
The other thing to look for when hiring electricians is the pricing. To get an idea about the cost to hire an electrician or how electricians charge for services, compare the pricing of several electricians.
After comparison, you may shortlist these professionals to contact. Moreover, filter them to choose the best when it comes to price and services. Just don't consider price as your sole criteria when selecting electricians because some of them may offer lower prices but don't deliver the quality of service you deserve.

7. Reviews
Reading the reviews of the electricians' previous customers is the best way to know whether or not they have a good reputation in the industry. In today's modern world, you can quickly check reviews online.
You can find them on social media pages, review websites, and the electrician's official website. Knowing that customers have had a great experience with your preferred electrician is a sign of trustworthiness.
Conclusion
Hiring the services of any professional electrician requires careful consideration and some thinking to make a well-informed decision. Besides, you can't just choose any random electrician for your electrical needs unless you're willing to risk your safety. So, consider the above points to make a wise choice when selecting an electrician who will do the job right.