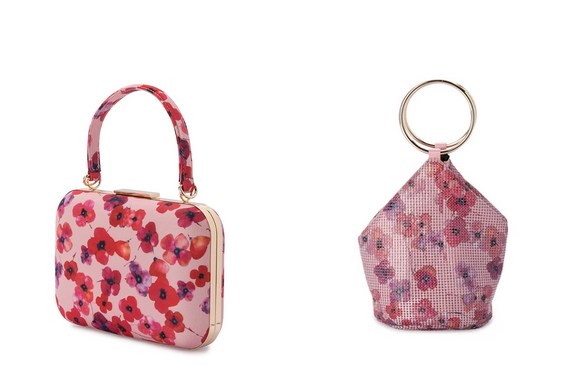 New York Fashion Week is well underway and the street style stars and attendees have stolen the show with their accessories. From feather details to clutches and raffia, the accessory game was impressive. Here are the highlights from the crowd's accessories at one of the world's favourite fashion events.
1. Cork bags
Cork is an unexpected addition to the street style game, completely transforming classic clutches and handbags. While cork has become increasingly rare in wine bottles, it's entered the accessory scene to add a fresh approach to traditional handbag designs. Thankfully you don't have to pay runway prices for cork accessories, with exceptional high street brands offering gorgeous cork clutches.
2. Acrylic detailing
Vibrant colours are transforming accessories in a new way; with acrylic panels. Acrylic, also known as plexiglass (and sometimes the brand Perspex) adds a fresh element of colour and structure to this year's clutches. Acrylic box clutches are the newest clutch style hitting NYFW's streets, and now it's your turn to get your own. From vibrant pink and glitter acrylic panels to 80's inspired tortoiseshell designs, mimic the street style stars and search for an acrylic clutch to suit your style. According to cutmyplastic.co.uk, acrylic, also known as plexiglass (and sometimes the brand Perspex) adds a fresh element of colour and structure to this year's clutches.
3. Pearl Necklaces
Pearls are always in style, and the classic string of pearls is back in force at NYFW 2020. Paired with black turtlenecks in the American winter weather, the timeless pearl is always in fashion. If your style is modern chic, pair pearls with punky, confident outfits to maintain your look.
4. Leopard Print bags and clutches
NYFW attendees were seen cradling leopard print clutches and handbags, and now you can too. Back in force at quality high street brands, leopard print has undergone a transformation in everything from bucket bags to sequined evening bags. If you're nervous of the jungle cat trend, tread lightly. Pair it with understated jewellery and well-tailored blazers to ensure your leopard look is a class act.
5. Vegan leather
If you're vegan but still want gorgeous, stylish accessories, you're in good company. Vegan leather is a favourite among plenty of style stars thanks to new technology allowing vegan leather to closely resemble the touch and feel or real leather. Until now though, vegan snakeskin and crocodile skin bags were hard to find. Thankfully, great brands now offer animal skin bags created from vegan leather with stylish detailing to add subtle texture to your outfit.
Street style stars at NYFW inspire trends around the world, and this year is no different. WIth fresh texture, the resurgence of leopard print and new takes on old classic, the New York Fashion elite (almost) stole the shows. Find your favourite trend from these style stars and give it a try. Remember, "imitation is the sincerest form of flattery."