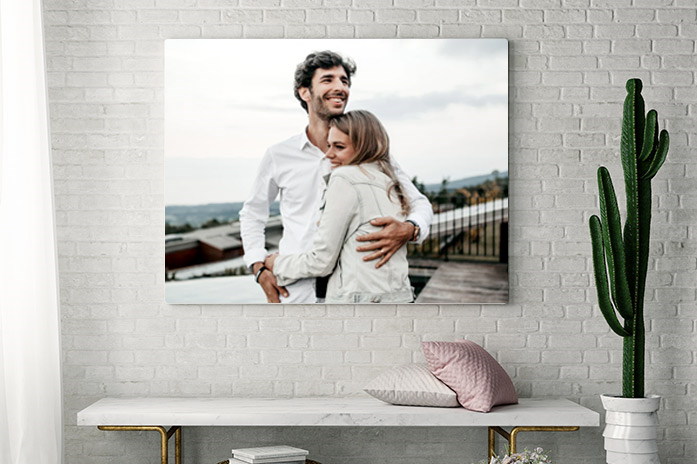 Lockdowns are making it impossible to meet our loved ones. Send them gifts instead. CanvasChamp will make it possible for you!
Coronavirus has sent everyone running into their homes. With nationwide lockdowns for don't how long, it is only probable that we might miss all the upcoming celebrations and festivals to reunite with our loved ones.
But not to worry - CanvasChamp created a list of five easy-on-budget photo gifts which can be sent to anyone on any particular day! Even if you are on a house arrest, or someone beloved to you is in a self-quarantine, you can still make them feel loved and supported through custom photo gifts.
The lockdown instructions might stay active throughout the next six months and who knows, even more! We might end up missing on Easter, Spring breaks, birthdays, anniversaries, Thanksgiving or even Christmas. But through personalised photo gifts, you can make each of these days unique even if you can't meet your near ones in-person.
We were born to enjoy life and extraordinary moments spent with family and friends. And simply because right now we can't celebrate life for fear of catching the contagious COVID-19 is like cutting down what we were born for!
Send away some tokens of memories like personalised wedding canvas prints, magic mugs, acrylic prints or photo pillows to all your loved ones to make their lives a little delightful.
So instead of glooming and brooding at your home, support all your friends and family, these five customised gifts from CanvasChamp. Bring back old memories printed on canvas prints or any other photo gift from the online design tool at CanvasChamp, and they will send it to your loved ones safely!

CanvasChamp has a lot more photo gifts, and you can check them out on their website. Send some affection, memories, love and support to all the people who are sitting as anxious at their homes as you and make their lives a little more comfortable with photos displayed on practical home decor items. Check out framed prints too because they are the most popular item on their website apart from canvas prints! Visit the website and get fantastic discounts on each photo gift today!