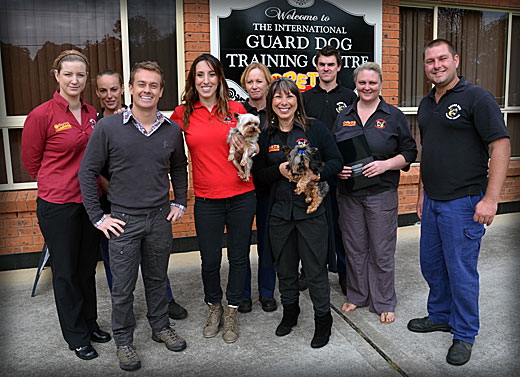 Pups are curious little creatures that like to play around and seek out new adventures. If you take good care of your dog, they'll be by your side for life, always there when you need them. When a pup starts misbehaving, it is important to stop them quickly as this behaviour can be difficult to break as they get older. Here are some ways to deal with unruly pups and correct their behaviour.
Professional Dog Trainer
Before we give some tips on what you can do yourself as a dog owner, we must discuss the benefits of using a certified dog trainer.
Professionally done dog training in Sydney
needs to be carried out by experienced individuals who have spent lots of time with all kinds of breeds. They know how to get the best out of your dog and what strategies to use to ensure they are disciplined.
Tolerating Bad Behaviour
Just because your new puppy is really cute and doesn't mean to bite bits out of your sofa doesn't mean you should tolerate their behaviour. Some well-intentioned owners let puppies away with bad behaviour because they want them to settle into their new surroundings and not be scared by their owner. Play is important for puppies, but as the boss, you must control the situation.
Play that involves biting or chasing is often funny when a young dog is doing it, but the situation changes as they get bigger. As they get more confidence and they don't seem to be challenged by their owner, they'll start to resist commands and start seeing you as a competitor.
Nip it in the Bud
The moment to start to see your pup biting, stealing, eating faeces, or chewing on furniture, don't dismiss it as puppy behaviour. Address the problem immediately and take steps to stop it getting any worse. You need to train the dog, so they follow rules when in the house. Restrict them to certain parts of the house and don't give them too much freedom to do whatever they like – you must set boundaries. Eliminate bad behaviour before it starts to develop.
It is better to reward your pup when they display good behaviour instead of punishing them for showing bad behaviour. Use the internet to find ways to help train your pup and teach them good behaviour. If you don't have the time or you'd like to have your dog properly trained, it is better to bring them to a professional training centre.