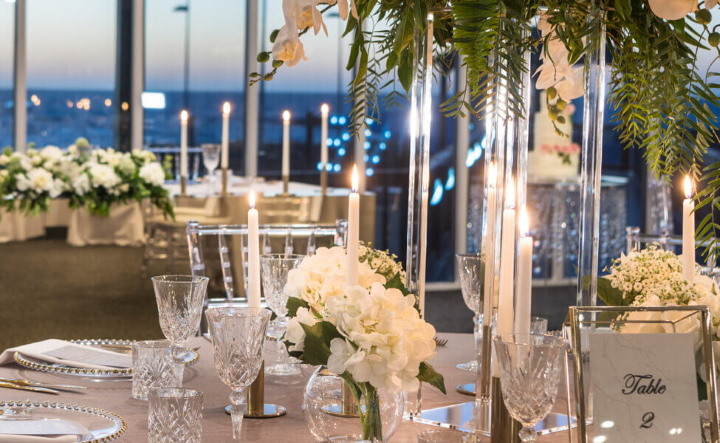 Weddings are once-in-a-lifetime events that demand expert planning and keen attention to detail – and there are a lot of details to consider in the process.
One's venue, in particular, needs to be thought about seriously. Many wedding planners will tell you that mishaps or faulty decisions regarding venues lead to potential disasters in the ceremony, the reception, or – in the worst-case scenario – both. Here's one option to check out https://www.aqwa.com.au/functions/weddings/.
So, what should couples and their planners consider when it comes to getting and deciding on a venue?
Consider These Things When Choosing a Wedding Venue
How Many People Are Attending?

Some brides want only their immediate families and closest friends in attendance. Others demand the presence of extended family, colleagues, or even business contacts. The gathering size easily determines the venue's size: it is better to host smaller parties in a small garden or a respectably-sized function room. In contrast, massive community halls or hotel ballrooms suit larger gatherings.
Where

Exactly

are You Holding Your Wedding?

Reality check: it won't do for your reception venue to be too far away from where you're holding the ceremony. Drives or walks that are too long between locations may deter guests from attending. Destination weddings overseas also pose logistical issues, so thresh these out before sending the invitations.
How Much Are You Spending?

Ask yourself if you can realistically afford the venue you have in mind. It saves you from debt and heartbreak in the long run.
Are You Willing to Work on It Yourself?

Many modern brides opt to have whimsically-themed weddings held in unusual venues like barns or beaches. For such locations, wedding planners insist that the couples give them a hand when it comes to cleaning up or to arrange for the use of the place. Not keen on all that? Better get a hotel package that takes out all the guesswork and stress.
When is the Wedding?

Some venues are booked solid in March and November, so it pays to plan. Also, note that some venues charge different rates depending on the time of year and the prevailing weather conditions at the time.
Do You Have a Theme or Motif in Mind?

Deciding if your wedding will be formal or informal and having a theme in mind can also determine the type of venue you need. For example, traditional weddings demand formal settings, such as grand churches or elegant halls for the ceremony. At the same time, the reception can be held at a well-appointed ballroom, a castle rented for the day or the dining room of an elegant old home.
Will You Have Provisions for Parking and Accessibility?

It is always good to know how many people will be driving in to either the ceremony or reception to make arrangements regarding parking slots. If you have elderly relatives or friends with disabilities, it pays to check if your venue has elevators, wheelchair ramps, or railings.
Conclusion
Selecting a wedding venue depends on several factors. Knowing these beforehand enables couples to make informed and practical decisions to ensure that their special day goes without a hitch.