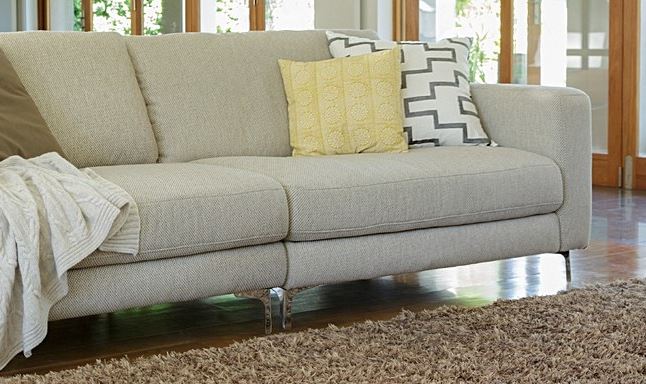 If you are planning to move to a new place, you must be looking out for the best movers in your area. It does not matter how close or far you are planning to move, hiring a moving company would definitely burn a hole in your pockets if not planned properly. Selecting the best moving company could be a troublesome task, but for many it is worth investing both time and money.
You do not want to destroy or cause damage to your valuable possessions just to save a few pennies. Moving to a different home or office is always labor-intensive and tiring. This is where these professional moving companies play a major role. Hiring a moving company like
Yes Movers Melbourne
not just reduces unwanted troubles but also makes your moving a seamless and a hassle-free experience. But how much do these movers cost?
How Much Do Movers Cost?
Almost every moving company has a pre-decided list of rates it charges from its customers. The rates depend mostly on two factors: the distance and the weight of the products to be moved. While some of the companies charge according to the number of products moved, there are many who charge a lump-sum amount. The cost of moving also depends on two more factors:
1. Local Move (Intrastate)
A local move is a move within the same state or a city. As far as the average cost of moving is concerned, a decent moving company charges around $1,250. The amount charged is usually based on a two to three-bedroom move or 7500 pounds. Moving a smaller number of household items would definitely help you save money in terms of labor costs.
You will also find movers that charge a flat dollar amount per hour, usually referred as hourly rates. These rates differ from one state to another and from company to company. However, if the shipment is bulky and needs to be transported to a distant location, the charges would be based on the weight of the shipment and the distance involved. Every state has its own rules and regulations, hence the amount of money charged might differ in every state.
2. Long Distance Move (Interstate)
An interstate move refers to a long distance move usually from one state to another. The average cost involved in Interstate move is around $4,890. The amount charged is usually based on a two to three-bedroom move or 7500 pounds with a distance of 1000 miles. When it comes to moving from one state to another, many more factors play a major role in deciding the final charges. Unlike intrastate move, the price charged for an interstate move also depends on the approximate weight of freight being moved. Because the possessions have to be transferred to a different state, the moving takes days. Hence, the possessions require extra layers of packing, labor work, and all those things that will keep them safe during the whole moving process.
It is always advised to ask for the complete quotation before selecting a particular moving company. It will protect you from getting overcharged and might save you a lot of unwanted expenses. The competition among movers in every state is high. Hence, try to negotiate as much as you could before accepting their charges.
5 Important Factors That Affect Moving Charges
1. Add Ons
The total cost of moving from one place to another gets affected by the number of human resources involved, services required (packing, loading, unloading, etc.), and any add ons. Add-ons provided by the company such as mattress bags, stretch wrap, etc. To avoid any unwanted costs, you must check the final quotation proposed by the company before making a final move.

2. Additional Supplies Used

Moving supplies also add up to the total cost of moving. These include packaging material, stationary, cardboard boxes, cutters, plastic wraps, and related items required to transport the items. There are many moving companies that provide these things without charging any extra penny for them. However, one must communicate regarding these charges to avoid any unwanted moving costs.

3. Date of Moving

Date of moving also has an impact on the moving charges. Moving on holidays or busy days would automatically make you pay more for similar kinds of services. Moving on weekends could possibly increase the moving cost because of increase in demand. Hence, it is advised that you must select a weekday as it is more convenient and affordable.

4. Travel Charges

The more distance is travelled, the more you would have to pay. Travel charges can add up a lot to moving costs. Particularly in the case of interstate moving, you might have to bear huge travel costs because of larger distance.

The more distance is the distance traveled, the more fuel would be consumed. All these additional costs would add up to the moving cost.
5. Insurance Charges
If you own some valuable items and want to move them along with other products, you might consider getting those
products insured
. Most of the trusted moving companies offer various kinds of insurance and liability coverage options including Basic released value protection scheme that covers 0.60 cents per pound cargo liability. Other liability coverage options include Full Value Protection where moving companies are held completely liable in case any of your goods gets damaged during transportation. The movers would either have to reimburse your money or replace the damaged item under this scheme.
Hiring a moving company is definitely not an affordable option for many. However there are certain things that can reduce the total Moving Cost upto a certain limit.
Packing and Labeling Boxes Before Hand

Choosing a weekday instead of weekend

Consulting multiple companies at once to get the best price

Disposing of obsolete products, etc.
If you are looking for a moving company in Melbourne, you might come across many Melbourne movers offering similar services. However before selecting a particular moving company, you must verify the authenticity of that company by looking at the reviews.