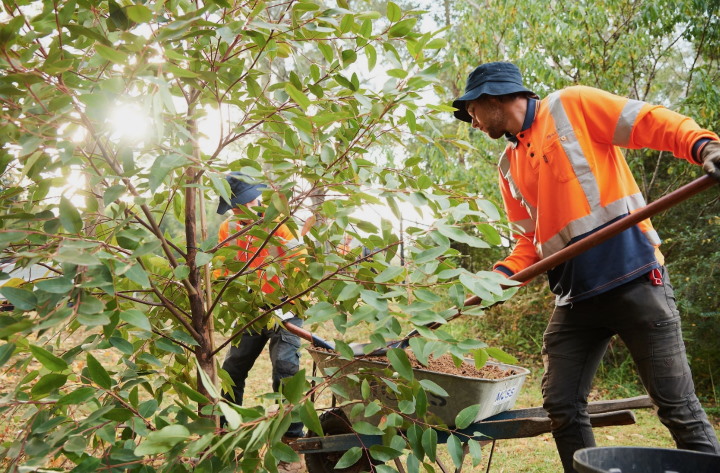 When most people think of environmentalism, the common belief is that one has to do more to have less of an impact on natural habitats. That's not the case with Sydney's local tree company, Plateau Trees. For them, using more sustainable practices is second-nature.
Tree service companies are in a unique position to positively impact the environment in a noticeable way. This is certainly the case with Plateau Trees and the environmental impact they're having in Sydney. They've passionately merged tree servicing with habitat creation in the hopes of preserving the wildlife within Sydney's community.
Background to Plateau Trees
Plateau Trees is a family-owned business that started in 1993 in Northern Beaches, Sydney, and currently operates in the Greater Sydney metropolitan area and the Central Coast. The team was inspired to start Plateau Trees because they saw a direct need for sustainable tree services within the
Greater Sydney community.
They quickly became one of the top arboriculture and landscape maintenance companies in Sydney through their determination to provide superior tree services to the Northern Beaches area. As such, the company has gone from a small, family-owned business to a large, family- and community-based business with many passionate employees.
Plateau Trees doesn't just have a positive impact in the job sector, however. The company also takes extra
measures to protect the environment
. They actively create native habitats for local animals and plants by planting local trees and preserving them wherever possible.
Experience in Tree Services
Plateau Trees has spent almost 30 years servicing Sydney residents. Their services encompass residential, commercial, and governmental sites, making the company a propagator for major habitat rehabilitation.
Over the years, they have serviced 26 local governments to create a safer community. By cultivating local connections and working closely with the municipal offices, Plateau Trees has made a noticeable difference within the community.
From sick or unstable native trees to invasive trees, the community depends on specialists to correctly identify and remove trees that pose a danger to the environment without accidentally removing beneficial trees. Plateau Trees' team of professionals use their expertise to create habitats in the area from trees that would otherwise be removed completely.
Plateau Trees Is Creating Habitats for Natural Wildlife
There is endless beauty that can be found in Sydney. From the unique, vibrant trees to the wildlife that inhabits them, it's vital to the preservation of Sydney's nature to find environmental ways to manage trees.
Plateau Trees
is taking an active role in our beautiful state because there's no time like the present to preserve wildlife. The tree servicing company cares for the critters that reside in the trees that they're servicing by meticulously preserving trees that don't need to be completely removed.
Whether it's a manmade habitat that provides native animals with places to reside or the planting of indigenous trees in Sydney, Plateau Trees has found solutions for the ever-growing environmental crisis seen in Australia and all over the world.
Here's a closer look at how Plateau Trees is making a positive impact on the natural wildlife in Sydney:
* Transforming Tree Stumps
When one of their top-level arborists, Damien Green, assessed a dead tree that most people would think to remove completely, he had other, more sustainable plans in mind. After carefully climbing and safely removing the tree's canopy, he left a portion of the tree intact for the preservation of native wildlife that inhabited the tree.
Green went to extra lengths to carve out beautiful, natural-looking crevices in the remaining tree so that the local animals had a charming place to live, which people walking by could look at and admire.
* Planting Native Trees
In addition to providing manmade solutions to the preservation of Sydney habitats, Plateau Trees also enjoys planting native trees in Sydney to counteract less environmentally-friendly, manmade structures.
To preserve urban forests and rehabilitate green corridors—the strips of land next to roads and other urban developments—the sustainable tree service providers are working with the Australian Government in the Northern Beaches, Eastern Suburbs, Western Sydney, and South West Sydney areas to help with a huge project: planting 20 million trees.
Plateau Trees' crew has been busy planting advanced, native trees to accomplish this goal. So far, the team has planted more than 1,500 trees in just the last year.

Creating Habitats for the Future
Few companies put in as much dedication and commitment to the environment as Plateau Trees. With their help, Sydney's local wildlife will continue to thrive, as beautiful trees are preserved for generations to come.