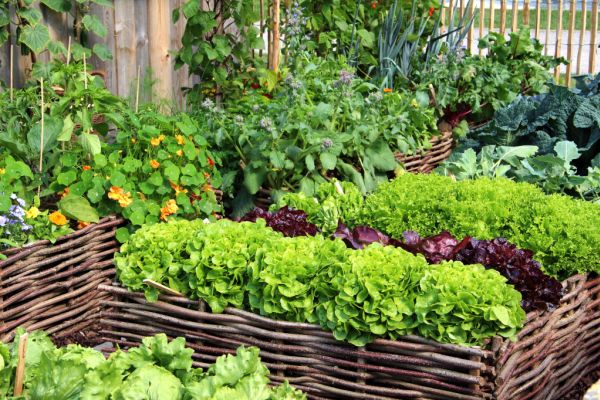 Are desiring to become a go-to photographer like the Faithful Photography owners Marten & Dalia? You have a passion for photography. Every time you snap a photo, people around you keep praising you. However, you do not feel like an expert when it comes to a garden photo session. Many of your images have some discrepancies. You feel there are some crucial aspects you did not capture. This is the case despite receiving thumbs up messages from your colleagues.
If this is your case, you are in the right place. You do not need to enroll in a new photography course to be the expert you dream of. Here are four little known tips that will improve your skills in garden photography:


Consider a focal point
The attractiveness of an image is its focal point. Your images should have an item that captures the viewers' attention. Without it, the images will appear empty. Garden photography is not exceptional from this principle. Mastering the art of identifying focal points will move your photography to the next level.
When shooting garden photos, identify the features that will please the viewers' eyes and capture them. These images can be a hill, plants, lawns, and sky. So, always consider the focal point in the photography garden and make them part of your photos.


Be aware of different garden personality
If you are not new in the photography world, you understand there are different garden personalities. These personalities guide your photo design and planning. A garden personality is the sum of its unique characteristics. You will find a garden with an English personality. Such gardens feature old-fashioned plants, lawns, colorful flowers, and trimmed hedges of different heights.
Also, there is a Japanese garden with a unique personality. These gardens feature clean lines and hedges. They have limited flowers and a combination of different natural and physical structures. Understanding the different personalities will help you capture images that align with the garden.


Be creative in subject matter selection
For many garden photographer, flowers are the ultimate. These photographers focus on flowers as the subject matter of their photos. Maybe you have been sailing on this boat too. If you want to stand out, you need to become creative in subject matter selection. Flowers are not the only item that makes the photos attractive.
Rather, physical items such as decorations, bridges, rivers, and mountains work better than flowers. Also, vegetation and crops like cabbages can please the viewers' eye than a flower garden. As such, you must go beyond the norm and become a creative garden photographer.


Include the sky
Garden photos are part of outdoor photography. The sky forms a unique composition of garden photography. Including it can make your work amazing. However, not every time the sky will be essential. Sometimes it can be a bad idea to capture the sky in your photography. So, it is important to know when to and not to make the sky a focal point in your garden photos.
In a word, mastering these for secrets will move your garden photography one to a high level. Try the out.