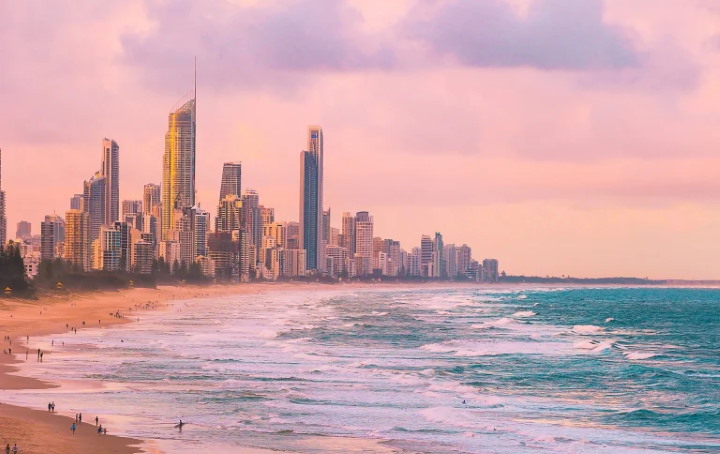 Gold Coast, Queensland, is one of the best destinations in amazing Australia. With its surfing beaches, pristine rainforests, and exciting theme parks, it's not surprising that more and more people are considering moving their families towards the former South Coast.
With this guide, you'll see why moving to Gold Coast with the help of Simply Gold Coast property advisors is a perfect idea.
Perfect Weather All-Year Round
Love the sun? If you do, Gold Coast property advisors would tell you that it's a sign that you should move to the area.
After all, Gold Coast, Queensland has a balmy climate averaging about 25°C. The town has about 287 days of sunshine yearly, which means you can hit the beach daily for almost ten months.
Gold Coast is also very pleasant in the wintertime when the temperature ranges from 12.5 to 21.5°C.
And while Australian summers can be pretty unforgiving, Gold Coast receives regular rainfall. No need to worry about your plants drying out!
Lots of Business and Employment Opportunities
Fast-growing Gold Coast Queensland is a booming business market. It's brimming with numerous opportunities, which is why you'll love working in Australia's sixth biggest city!
The area is perfect for most people, especially those involved in the digital market. After all, the government is grooming the city to be the country's premier digital city.
With telecommuting growing exponentially in this Coronavirus pandemic, the city's market is expected to accelerate faster. That said, now's the time to take advantage of Simply Gold Coast Property advisors' real estate offers right before they get pricey!
Beautiful Beaches Near Gold Coast Property
Australia is teeming with beaches, but most of them pale in comparison to Gold Coast's seaboard. If you're looking for a home that's by the water, Simply Gold Coast property agents can help you find a spot near any of the following destinations:
Main Beach

Kirra Beach

Coolangatta Beach

Nobby Beach

Burleigh Heads


Natural Beauty
Gold Coast may be famous for its beaches, but they're not the only beautiful spots the city has to offer. It boasts of more than 21,000 hectares of exotic rainforest, many of which are just a few miles out from the city center.
And if you like to be nearer to nature, you may opt to settle in Simply Gold Coast real estate right outside the city limits. That way, you get to be nearer to areas like the Tamborine National Park, where you can participate in eco-adventures and discovery walks as often as you can.
Exceptional Gastronomic Experience
Whatever your food cravings may be, Queensland can quickly appease them. From street eats to alfresco restaurants, buying Simply Gold Coast property means that your tummy will always be happy.
For example, you can enjoy the coastal view as you eat sumptuous seafood at the Currumbin Beach Vikings Surf Club. And if you want to enjoy street food from around the world, you only need to go to the Miami Marketta fair, which is open every Wednesday, Friday, and Saturday.
Excellent Shopping Services
Gold Coast offers a great buying experience for die-hard shopaholics out there.
You can shop 'til you drop at any of Pacific Fair's and Australia Fair's 400 and 200 boutiques, respectively.
If you're up for bigger discounts, you can get them at the famous Harbor Town Premium Outlets.
Looking for a more local shopping vibe? Go to the Village Markets for lifestyle or boutique spoils or the Carrara Weekend Market for one-of-a-kind vintage finds.
Gold Coast Theme Parks
Are you or your children a fan of theme parks? Buying a home from Simply Gold Coast property advisors will get you within easy reach of not one or two but six theme parks within Queensland.
Gold Coast's main attractions include Dream World, the country's largest theme park. It has over 40 attractions, including four roller coasters and the White Water World park next door.
The city is also home to three Village Roadshow theme parks, namely:
Sea World - a marine park, theme park, and oceanarium in one

Warner Bros. Movie World - a theme park featuring film-inspired rides

Wet N Wild Gold Coast - a water park open all-year-round
If you're looking for a more Aussie experience, make sure to visit Paradise Country. This homestead features various native animals, including koalas, emus, and kangaroos. This business also features boomerang exhibitions, stock horse demonstrations, and even Billy tea making.
With its lovely weather, beautiful beaches, and other fancy attractions, Gold Coast is one of the best places to set up your home. Should you consider buying a property in the area, remember to contact the Simply Gold Coast agents, who are always ready and eager to help!