One of the chief roles of a parent is to provide their children with the best resources for them to succeed in life. Education at a young age is high on the list of things parents can provide for their children. In Thailand, many early learning centers in Bangkok excel in young children's education, both in academic areas and in social and life development.
Parents with young children who move to Bangkok or new parents already living in Bangkok can feel relieved that there are so many great early learning centers in Bangkok to choose from. Scattered all across the city, there is most certainly an early learning center in Bangkok that is near your home.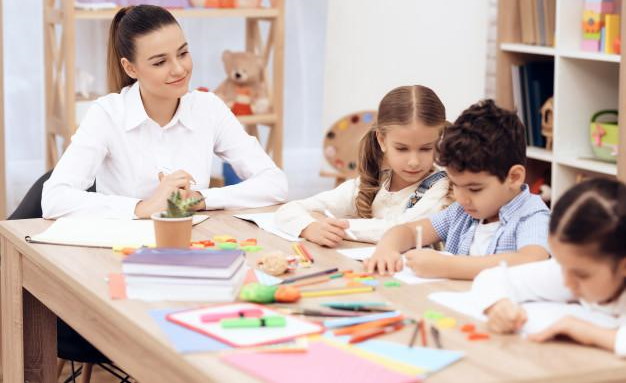 What to Expect From a Preschool
Early learning centers in Bangkok are often referred to as "preschools," as they exclusively educate students who are under school age. Typically, these schools are for children who are ages 2-4 at the start of the school year.
Preschools provide young learners with foundational tools for future education. Most reading this article can remember their preschool days in blurry bits, but for many, this was where we made our first friends and got a feel for learning from someone other than our parents.
Most preschools focus on these elements of education - the social and conceptual parts of a child's development. It is integral for young students to learn how to interact with each other in a respectful and open way. Teachers are on hand to monitor interactions between students to make sure that they are talking or working with each other in harmony.
Similarly, preschool is a wonderful place to learn how to learn. Teaching students of that age any hard concepts may not be useful because they are too young to store this information. That said, teaching students how to exercise their brains does have lasting value. Puzzles and games that are designed to get children to think are excellent educational tools that teachers at early learning centers in Bangkok routinely use.
About EYFS
Many early learning centers in Bangkok will note that they are EYFS schools. EYFS stands for Early Years Foundation Stage, which is the official education system for learners under the age of five in the UK.
EYFS schools follow a strict curriculum for the UK government, ensuring to parents that the students are getting a great education. EYFS schools employ certified teachers who have experience with EYFS education and are equipped to teach students valuable life skills.
EYFS schools are just one option for early learning centers in Bangkok, but some parents will swear by them. Other curriculums from countries like the United States are equally tried and true, placing the real decision for which school to use on factors like comfort and location.