Therapy is a generic term that has categorizes everything from marriage counseling to psychotherapy. You can use treatments to treat mental illnesses, such as anxiety disorder and depression, or help you navigate a stressful life period. Mental health is an important aspect of your wellness and is something that you shouldn't take lightly. Whether you live with a more concrete illness or need some guidance during a challenging situation, it is worth reaching out to a therapist to invest in your long-term mental well-being.
There is a wide spectrum of types of therapy, and you might be wondering where to start and which treatment is the best fit for you. Each type of therapy applies different techniques for unique conditions, including popular treatments such as cognitive behavioral therapy, psychodynamic therapy, dialectical behavior therapy, and exposure therapy. Cognitive-behavioral therapy, or CBT, is a common type of talk therapy that involves structured sessions with a mental health counselor and is one of the most effective treatments used today.
What is CBT?
CBT is a talk therapy
that uses scientific methods to help you become aware of negative thought patterns and inaccurate perceptions of situations. This type of therapy is time-limited and goal-oriented with a focus on specific problems. CBT is considered to be one of the most effective tools to combat mental health disorders. The goal is that with this heightened awareness, you will be able to respond to challenging situations more clearly and effectively. For CBT to succeed, you need to be actively involved in the process, working with your therapist to acknowledge and change behavior patterns. While CBT is beneficial if you are dealing with depression, an eating disorder, or addiction, this type of behavioral therapy can also be a useful tool to help you navigate and manage stressful life situations.
If you are interested in learning more, look into cognitive therapists and mental health treatment centers in your local area, such as CBT Orange County. At these centers, you can learn information about types of therapy to address specific conditions and scenarios. You will also have access to group and individual sessions with experienced therapists targeted at different age groups, from adolescents and young adults to middle-aged and elderly adults.
What are the costs of CBT?
If you have private health insurance, your insurer will cover all or most of your CBT therapy. Insurance generally covers psychotherapy or behavioral medicine, which includes CBT. Some insurance plans will only cover a limited number of sessions, so be sure to look into your specific coverage before booking appointments with a therapist. You can also research health insurance coverage to find plans that offer the most inclusive policies for mental health. However, even if you don't have health care and will be paying out of pocket, you may be able to receive free CBT treatment or treatment based on a minimal sliding scale at community clinics. Otherwise, you can expect to pay up to several hundred dollars per session at a private practice.
What are the benefits of CBT?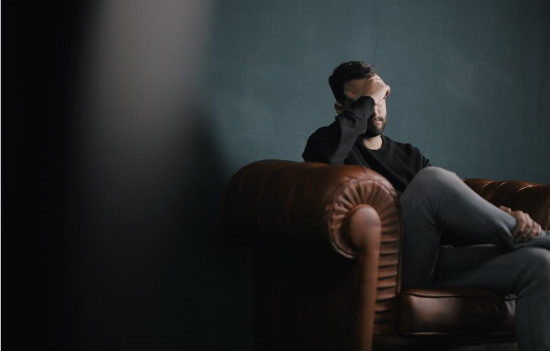 1.) Addressing Mental Illnesses
One of the primary benefits of cognitive behavior therapy is to help you manage symptoms associated with mental illness. Post-traumatic stress disorder, substance abuse, and anxiety disorder are just a few of the types of mental illness that may improve with continued CBT sessions. A psychotherapist will work with you in structured sessions to focus on current problems and identify concrete solutions instead of focusing on past problems. Your therapist may use techniques related to exposure therapy, which can help determine what triggers your fears and anxiety. After several structured sessions, you should notice a decrease in your symptoms, including panic attacks, addictive tendencies, or negative thought patterns.
2.) Coping With Stress and Grief
CBT's benefits aren't limited to individuals living with specific mental illnesses. Cognitive therapy can also be a beneficial tool to address stress and emotional challenges. These challenges may arise during a stressful period in life, whether you are coping with the death of a family member, partner, or loved one and learning how to grieve, or whether you are managing an increasingly stressful load at work.
CBT can provide you with the tools to manage a stressful situation effectively, enabling you to take control, regain a sense of confidence, and react calmly rather than be triggered by a stress response. You may notice a reduction in both the psychological and physical reactions associated with stress. If you are a victim of emotional abuse or violence, CBT may also be effective in helping you deal with and confront the trauma associated with this abuse.
3.) Developing Emotional Awareness

At the end of your structured sessions of CBT, one of the ultimate takeaways should be a deeper sense of emotional awareness. By developing this awareness and learning to recognize negative thought patterns, you can break free from self-deprecating behavior cycles. When combined with mindfulness practices, CBT can contribute to a greater sense of awareness and allow you to adopt more beneficial ways of thinking and acting.
To contribute to this positive thinking, invest in a new self-image that may involve exploring new hobbies, exercising, or updating your wardrobe. Splurge on those pair of petite pant suits or that flattering new dress you've been eyeing to give yourself an extra boost of confidence.
How does CBT work with other treatments?
To get the most out of behavioral therapy, it is recommended to combine it with other forms of treatment. CBT is thought to be effective when combined with antidepressants or other medications. If you aren't keen on the idea of medication, you can also explore the use of natural health supplements, such as CBD products. An extract from the hemp plant, CBD is an active component that offers a range of potential benefits, one of the common uses of CBD being to relieve symptoms related to anxiety.
Due to the minimal amounts of THC in CBD products, you won't experience the high or psychoactive side effects of marijuana. Consider combining CBD-infused gummies or a flavored CBD oil with CBT to enhance the potential of reducing stress and encouraging relaxation. As CBD has yet to receive FDA approval, make sure to research to find the best brands. You may even want to use a CBDistillery coupon code to land a good deal on products. Check with your doctor before incorporating CBD into your routine. Then, explore how it enhances your experience with cognitive behavioral therapy, resulting in an overall more calm and confident demeanor.