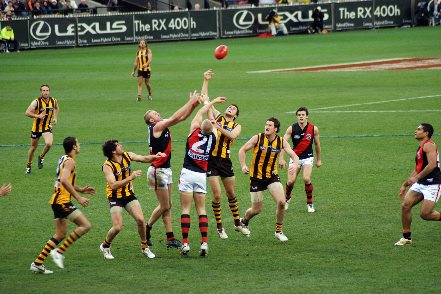 You may have missed out on becoming a professional sportsperson but, if you have a sports-based degree, that doesn't mean that you can't work in the industry. There are still a lot of doors that are open to you. Here are five great careers for sports graduates.
Teacher
Teaching is a great way of continuing your passion for sports once you have graduated. You can enjoy leading your school's team to victory and play a huge part in shaping young minds. There will always be a need for good teachers so you will never be out of work. Your degree is a necessity, but you may also need to study for professional teaching qualifications so that you can learn how to teach students before you start the job.

Online Sports Gambler
Your passion for sports will mean that you know a lot about the subject, and your ability to keep your cool under pressure could lead you to a great career as a professional sports gambler. All you need is a little capital to get you started, a computer, and nerves of steel. The plus side is that you could earn a lot of money doing it and watching sports or going to matches will be part of your job.
Personal Trainer
Personal trainers are always in demand and most gyms and sports centres require them. You will spend your time creating one on one fitness programmes for your clients. Some of your clients will be beginners and others will be seasoned gym bunnies so the level of support you will need to give them will differ, as will the best way to motivate them. This means that no two days will be the same and you will get to meet with a wide variety of people. This is a great job if you are sociable and like a challenge.

Sports Psychologist
This position would suit anyone with a sports degree who is interested in the psychology behind sporting success. You will be using psychology to help your clients reach their full potential both on and off the sports field. This is an interesting career that will capitalise on your natural empathy and active listening skills. You will need to complete further qualifications in psychology to enter this profession.

Sports Therapist
This involves working with injured sportspeople in a clinic or sports club. You will help to prevent injuries as well as managing and treating them should they occur, and helping them get back to full fitness. This is a great career if you are interested in the medical side of sports. You will need a good understanding of sports injuries and the ability to problem-solve. Further qualifications in nursing or medicine will help you get on in this career.
These are five great careers to consider if you have a degree in sports. However, this is a wide qualification and there are many different career paths you could choose if you do a bit more digging.