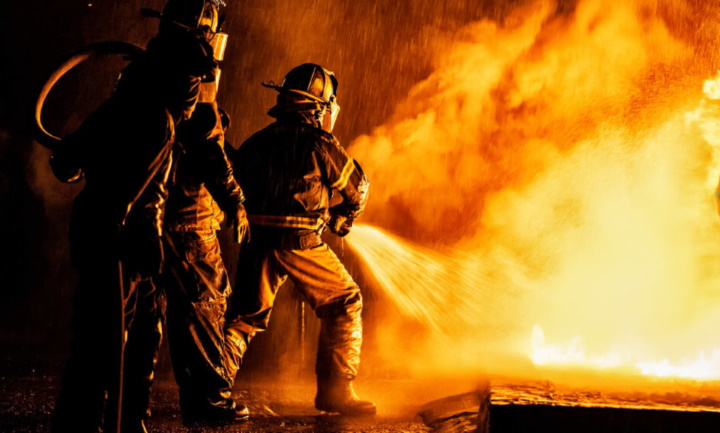 BECOMING A FIREFIGHTER IN WESTERN AUSTRALIA
A career as a firefighter isn't just a job, it is a way of life for those who become one. When it comes to becoming a firefighter in Western Australia, applicants need to undergo a rigorous recruitment process in order to qualify. This recruitment process will help fire departments carefully evaluate all applicants who want to become a firefighter WA and ensure that they hire the right people for this important occupation.
RECRUITMENT PROCESS
The recruitment process for a firefighter WA will usually take several months. During this time, all applicants who wish to become a WA firefighter will be given a number of different types of assessments in order to determine if they are fit for this job. The process to become a WA firefighter includes filling out applications, completing interviews and both written and physical tests. You will find out the firefighter salary wa
• Filling Out an Online Application
When looking to begin the process of applying for any firefighter jobs WA, the first step is to complete and fill out the DFES application. This application is on the WA government jobs board and DFES website. When filling out an application for any firefighter jobs WA, you will need to present four documents that include a birth certificate, a First Aid certificate, a current C class driver's license and a Response to Written task.
• Cognitive Assessment and Written Task
The next step in the process of WA fire service recruitment is the cognitive assessment and written task. This part of the application process is to assess a person's suitability to complete the academic Trainee Firefighter School. The written tasks on this application is to evaluate a person's ability to review information and present it to others in a clear and concise manner.
The cognitive assessment consists of a few sections to evaluate those who are currently undergoing the WA fire service recruitment process. On the cognitive assessment, applicants are given questions on things such as verbal reasoning, numerical reasoning, error checking and problem solving.
With the assessment of written task, recruits are required to provide a one page response to application questions. This part of the recruitment process assesses a person's ability to meet the success profile of a firefighter in Western Australia.
• Physical Aptitude Tests
As well as the written tests and assessment, firefighter recruiting will also require applicants to undergo a physical assessment. This part of the process measures a recruit's ability to meet the physical demands of being a firefighter. Applicants are expected to complete the assessment safely and prove that they can complete tasks when they are on duty.
One of the first parts of the physical assessment is the beep test. This tests the cardiovascular fitness of new recruits. Applicants need to meet the level of 9.6 in order to qualify for the next phase of the recruiting process. Any applicant who fails to reach this level will be eliminated from the process while those who meet this level will have their testing stopped.
The next phase of the physical assessment is circuit. This consists of a variety of physical activities that need to be completed within a certain time frame. These tasks include the following:
1. Loaded Stair Climb – Applicants wear a 14kg vest and walk up and down two flights of stairs twice.
2. Simulated Rescue – An applicant will drag an 80kg dummy around a 30m course
3. Ladder Removal – The applicant removes a long extension ladder from the top of an appliance and then places it on the ground
4. Ladder Underrun – Applicant moves to another ladder, underruns it to a vertical position, holds it for five seconds and then places it on the ground.
5. Ladder Rehouse – The applicant returns to the first ladder they removed and then rehouses it with the assistance of another firefighter.
6. Hose Drag – An applicant is required to drag a fully charged hose for 180m. The hose length is 30m. The applicant needs to complete three increments where they show water for five seconds on three occasions.
7. Heavy Tool Lift – Applicant holds Lucas Cutters and Spreaders at three different heights for 20 seconds for each one. Each of the tools weigh over 19Kg.
The other parts of the physical assessment consist of working at heights and completing the tunnel crawl. An applicant needs to climb up a tower on an extension ladder and complete a task from a random height. With the tunnel crawl, the applicant wears a breathing apparatus and mask and needs to navigate a tunnel and various obstacles. These tasks need to be completed in 10 minutes and are evaluated on a pass and fail basis.
• Personal Assessment
The next phase of the recruitment process for a firefighter position is the personal assessment. During this phase of the recruitment process, applicants will complete a personality assessment which measures the applicant's suitability to be a firefighter based on personality traits and personal preferences.
Another aspect of the personal assessment is speed interviews. During this process, an applicant is asked a series of questions and is required to answer them quickly. The applicant completes the question one on one and needs to complete four ten minute sessions.
• Final Evaluation
The final part of the recruitment process is the final evaluation. During this phase, applicants are required to complete a background check in order to make sure that they have good character and have no history of illegal conduct. They are also evaluated for any medical conditions and are evaluated on their driving and complete various tasks in order to assess their ability to perform daily job duties as a firefighter.