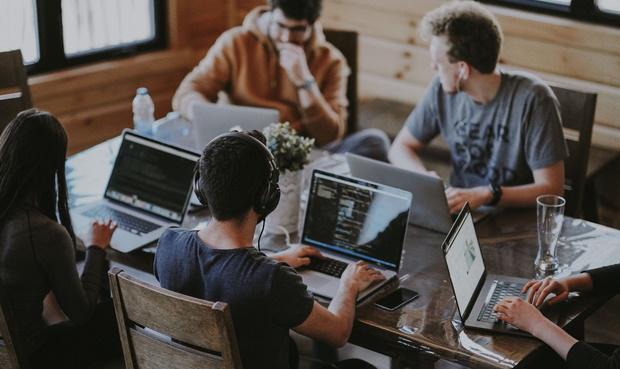 The move from online-in-person to online-solo can be a challenge
The move into online working arrangements has been easier for some businesses than for others, with the difference between succeeding and struggling often coming down to an effective initial setup.
The best thing you can do as a manager or business owner to help your team adjust is to follow a clear process that ensures you remember (and are able) to cover off on everything.
Looking for a set of tips you can follow to smooth the transition? Read on for all the advice you need to get your team online and on the ball
Set expectations
When you're used to working in an office and getting in-person interaction with your team, the shift into working online is a bit of a culture shock, so start by setting clear boundaries. Initiate a regular team Zoom call in the early stages of your new working arrangements to make sure that everyone is on the same page about the expectations around output, working hours, and any other details.
Once you have opened lines of communication and set the standard, everyone will be on the same page. Not only that, your team will feel more accountable for the way they show up every day and you'll be able to solve any problems with integrity.
Work out the cloud
The cloud has been around for a few years now, but for many businesses, this way of working only became a necessity with the onset of the pandemic. If any of your team members are completely new to the cloud or have only recently learned the basics, you could be in need of a little extra IT support during the first few weeks of your new arrangement.
As a manager and a leader, the best thing you can do here is to provide comprehensive training and support, and encourage as much practical use as possible during working hours. It's also important that you are positive about the benefits of working from the cloud. This way, your employees will learn to think of it as a new perk rather than just another thing they have to do.
For the employees who are most enthusiastic about the new technology, you might even suggest that they get certified by the Cloud Credential Council. There's nothing like new employability skills to make a big shift feel more positive!
Working online is all about effective communication (Source: https://unsplash.com/photos/jfR5wu2hMI0)
Set up Microsoft Teams
As far as team communications and project management go, Microsoft Teams is the ultimate all-rounder. The program allows you to access a range of productivity-boosting features, from top-of-the-range video meeting and chat capabilities to document sharing and integrations with the full range of Microsoft applications. This way, you'll get that all-important face-to-face communication without the awkward video transitions during team meetings.
Then, for the times when you need a little one-on-one space, the messaging and channel features have got you covered. Microsoft Teams allows you to create channels for each project or topic of discussion so that you'll always know the right people are receiving your messages.
Set up productivity tools
Even the best team cultures require some accountability to make sure that work gets done when it should, and that's where productivity trackers come in handy. There are any number of tracking apps, like Toggl, Time Doctor, and Hubstaff, which are designed to keep tabs on employee productivity so that you don't have to be constantly checking in.
That said, factors that influence productivity go way beyond having your task list organised, including everything from the workspace itself to the technology. If you really want to get the best out of your team, it all comes back to point number one, and your commitment to building a constructive, respectful working relationship.
Go over filing systems
If your job involves managing people, your first port of call should be making sure that everyone on your team has access to everything they need to do their job - and that means creating a fool-proof filing system.
As great as it is to have a project management app like ClickUp or Asana to help you keep tabs on different files, it might not be much help when you can't find that document you worked on three weeks ago. In these situations, you'll be glad you put in the time to create a digital filing system and educate your team on how to use it.
Getting your team online is an involved process, but it doesn't have to be a long or difficult one - all you need is some patience and a set of the right tools. Draw on the positive team morale that you have worked so hard to create, and your team will be willing to follow you almost anywhere.