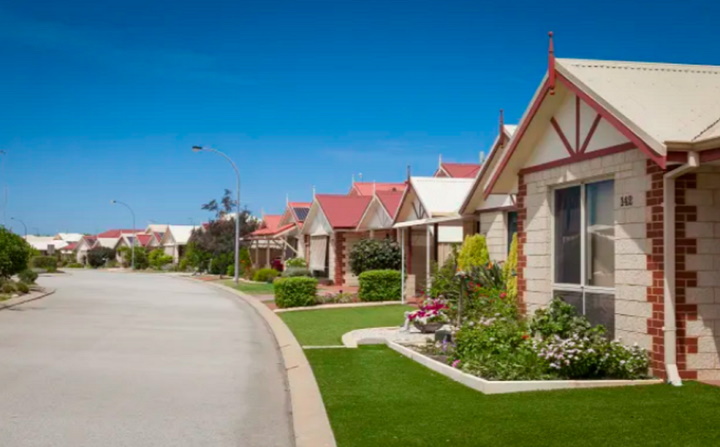 As you slowly make your way from full-employment to retirement you will probably begin thinking about what your best option is for your senior years. One of the most enticing options for many people is the option to live independently, but reduce the costs and effort required for living entirely on your own.
This is the kind of arrangement afforded you by the retirement village option. You will be able to enjoy the convenience and efficiency of a retirement center such as Ocean Gardens while still maintaining a measure of your privacy and autonomy.
But before you make this monumental decision, here are a few of the things you should consider about this possibility. While there are many advantages of joining a retirement village, there are still some major changes this will bring to your life. In the following article, we will help you decide if a retirement village is the best option for you.
What is a retirement village?
A retirement village is a well-managed community of seniors who have recently retired or are considering retirement very soon. While the name may sound a little confusing, it is not necessary to be retired to enjoy the many benefits of living in a retirement community. It is quite possible to keep an active life and live in a retirement home while you await your transition from employment to retirement.
Retirement villages are like small independent living communities complete with houses, flats and apartments. It also has extensive community areas including gardens, lawns, pools, gyms and even shopping centers and community halls for socialization and many more fun activities and celebrations.
You can also expect your flat to be perfectly safe and secure. There are often security details on patrol to make sure that the only people enjoying the retirement communities are the resident seniors and perhaps their visiting friends and family.
So before you begin considering this option for yourself, here are some things to consider. Firstly, consider what you want out of your retirement.
Are you still an active and athletic individual? Are you interested in the outdoors or are you more attracted to indoor activities? Are you all about games and indoor activities, or would you rather be getting sweaty and dirty with gardening, outdoor sports and other vigorous activities? Take the time to consider what you would like to be doing and then find a retirement home that allows for this.
The next thing to consider will be the amenities that you will be needing for this next important stage of your life.
Will you need help with mobility issues? You may need to look for a retirement home that offers a full range of supportive equipment and amenities. Inquire about this when you look into the retirement homes available to you.
On this topic, you may want to consider the distance to the nearest hospitals, restaurants, theaters and other community centers. Having family and friends nearby will allow you to transition without feeling cut off from those you love.
Finally, consider your financial situation.
When you are getting ready to make a move to a retirement situation, you will want to have a quick look over your financial obligations. This will be a good time to look things over with your lawyer or an accountant to make sure all your financial affairs are in order. Make sure you have a clear idea of what the costs of living in a retirement community will be. Will you be buying or renting? Also, ask about how the maintenance fees are divided and covered by the residents.