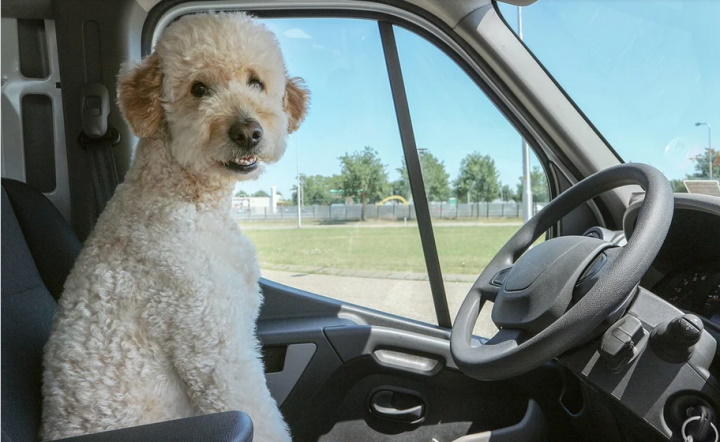 You've got a vacation coming up, a trip to a beautiful coastal destination and you can't wait. One reason you can't wait is that this time you're not leaving your faithful dog behind, he's coming with you. For the journey, you'll need a dog carrier, of course, so you start looking. Do you think you already know how to choose the right dog carrier for your pet?
If you're not totally sure, especially if it's your first time buying one, then here are some useful tips.
Tip 1: Get the Dogs Measurements
Judging the size of the dog carrier along with your mental picture of how big your dog is doesn't always yield good results. Carriers may make mention of dog sizes in words like "medium-sized" or "large" but there are so many dog breeds that it can be hard to judge. Therefore, make sure you know your dog's exact measurements: height, length and width. You'll also need to know their weight, of course.
Armed with these, you need to choose a carrier in which the dog can easily turn around, and stretch when they lie down. "Length" of the dog is typically measured from back of the neck to the end of the tail, and height is from the top of the shoulder down to the ground.
Tip 2: Clarify Travel Rules and Regulations
If you're driving to your destination, then there's less worry about the exact kind of carrier type and material. You can just pick whatever is affordable, the right size and comfortable for your dog. If you are flying, however, then you'll need to adhere to the airline's specific guidelines. If you are flying and don't meet the requirements, then your pet may end up being left behind, or you'll have to fork out more money to arrange new carriers.
Tip 3: Explore the Different Carrier Types
You might think you've seen what most pet carriers look like, but actually the variety might surprise you. First there are hard-sided carriers which are the most durable, of course and suited for those who perhaps take their pets here and there regularly. They're easy to clean and generally a nice regular shape that fits well in your car's boot or cargo area. The main downside is their weight, and their dimensions might not permit them to fit under airline seats, which forces your dog into the cargo hold.
Another common type is soft-sided carriers, which are great for smaller dogs and their flexibility means they are easier to store and easy to fold up and put away when you're not using it. The main issues are durability and the fact they're not as easy to clean. Another category is wearable dog carriers which include slings and backpacks for your dog to sit inside. These are typically more snug for the dog because they are designed for the pet to be supported more by your body than from the bag.
Tip 4: Think About Additional Features
What is your journey going to be like? If there are going to be bumps and uneven patches, it can be quite uncomfortable, even a bit distressing for the poor dog in their carrier sliding about and unable to keep balance. Some added features like built-in leashes, for example, exist to help remedy this particular situation, keeping the dog more safe and secure. You may also want to consider food and water provision and how best to provide it within the carrier.
Try to imagine different scenarios that could happen on the journey and then do everything you can to be sure the carrier you choose is ready for those situations.