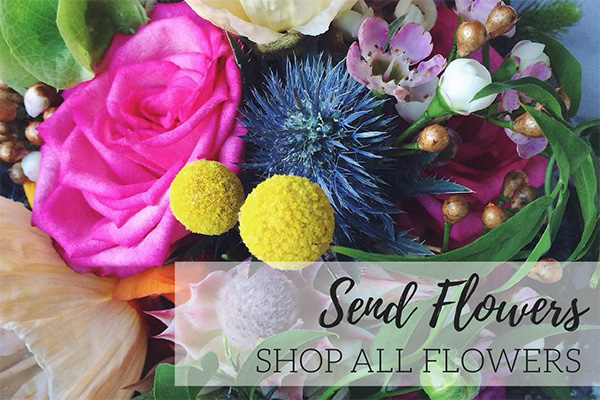 Christmas is almost here, and you've to make sure both your home and office exude positivity. You have to set the right mood for the festive season. One predominant way of setting the festive mood is by decorating your home with beautiful flowers. There's something about fresh flowers that you can't ignore; they're so refreshing and so delightful. They can cheer even the dumbest of all.
Are you a newbie in flower arrangements? Then this article has got you covered.
Find below some tips when choosing flowers for Christmas.
Go classic
There are color schemes that fit the Christmas season. With Christmas flower arrangements, no pair beats a mix of Red and White. Others that can be a great choice are lilies, Roses, daisies, and carnations. These are available in any reputable flower shop.
Consider greens
There are flowers with green parts that can also be used. To the flower arrangement, add green to make the colors stand out. You can get some cuttings from evergreen trees to create an adequate contrast needful in the arrangement.
Fun vases
Get some fun vases or containers for the flowers. Forget those glass and container vases;
learn more
and get Christmas-themed ones. Some containers are star in shape and have patterns and designs that are sleighs or snowflakes. That would perfectly liven up the Christmas ambiance.
Combine with candles
The Christmas season is the candle season. Arrange the flowers around one or a group of candles. That makes your Christmas unique and traditional beyond imagination.
With the deep red-colored roses, perfectly mixed with white cream ones in a vase, you've an instant seasonal style. Get stylish as you can with a variety of candles.
Think about themes
There is always a theme for every season, and Christmas is a major one. The arrangement of red and white flowers in the shape of Santa adds a dash of cuteness to the overall Christmas decorations. You can be sure they'll attract not just children but adults too. Choose flowers that don't wilt or discolor easily.
Experiment
Be free to experiment with any flower arrangement until you get your preferred one. You can have bouquets or wreaths in place, depending on what works for you. For staircases, you can choose floral garlands, and such are also great for doorways and hallways. Wreaths are specifically great for wooden doors.
Keep it simple
Simplicity is an excellent mark of beauty for any arrangement. If the big flower arrangements are not your style, you can opt for smaller, less sophisticated arrangements to create. Often, if you use the right flowers, less is more. For instance, a Red flower in a white vase can do a lot in any room's setting.
If you need some floral arrangements for your office or home this Christmas, speak to a florist in advance and tell them your requirements. It's a busy season, and the
flowers Gold Coast
shops may not have time to run around that time looking for your arrangements. You also need to have proper measures to ensure the arrangements stay fresh. Keep changing the water and ensure the environment is cool.