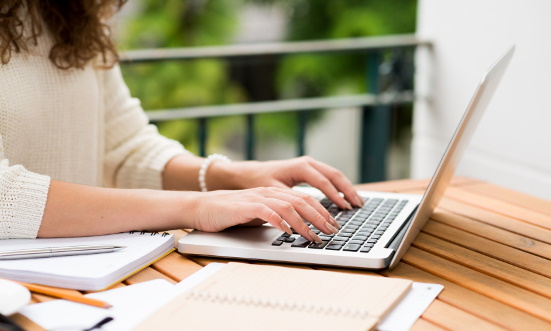 Short stories are different from the novel in the way that they enthrall us. Short stories have to eliminate all the extras that make a novel so lush whilst telling an engaging, sharp story.
If you're looking to write contemporary fiction in Australia, starting with short stories is a great way to develop your skills.
Here are some top tips for getting them right:

1. Make your main character relatable
A short story's protagonist (or antagonist for that matter) shouldn't be one dimensional. There should always be something in the story that makes the reader relate to the main character.
Perhaps you can allude to something happening in the past? Perhaps there is something the main character believes in that your reader could resonate with? Your main character should always have an edge, something that makes the reader feel for that character despite the brevity of the story - it's up to you to define what that edge is going to be!
2. Yes, short stories are completely different from novels
Sure, short stories and novels have many comparisons that ultimately make them literature. They both require characters, themes, grammar, structure and more.
However, novels aren't constrained by the need to stick to a specific word limit, and this is where the differences come into the equation…
In short stories, you will find that you need to exclude all the extra juice that you might otherwise put into a novel. You also have to quickly resolve an issue, sometimes over the space of one line.
In this sense, you will find that your short stories revolve around one particular theme or aspect of your character's life in order to quickly resolve it and tell that story within the confines of your word limit.
3. You must start near the end
Great short stories begin close to their ending: what happened just prior to the climax that leads to the climax? You want to engage your reader with a sharp opening line that will quickly draw them in and will make them happy to read the next few pages of text.
The reader should be able to attain an idea of what will transpire within the first few pages, with a clear plot that is engaging and satisfying over its short word count.

4. Don't drop the pace
There has to be a fast pace and particular rhythm to your short story. The pace often increases as your story reaches its climax. Your short story will begin towards its climax, and so should start with a pace that quickly leads up to it and enthralls the reader all the way through!

5. Don't try to create a universe
The great thing about short stories is that they drop you into a particular scenario of a particular character's life and perhaps in the space of an hour. This allows you, the reader, to wonder about the mysteries of the character's life leading up to and following the climactic moment.
You don't need to create a whole universe - doing this will only distort the tale and create a sense of boredom. The short story is about the climax and not the events of the person's life before or after it.
Of course, if you find that you have many grand ideas about the character's life, the people they know and the world they live in, then perhaps you need to start planning that novel!