Wireless inventory control solution integrates directly with Sage 300 ERP in real-time, reducing errors, improving accuracy and providing real-time information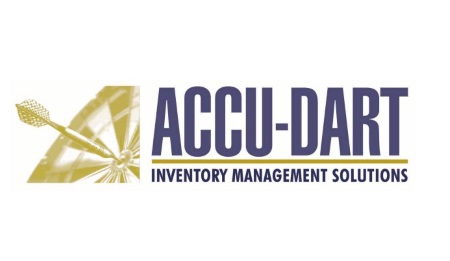 Sydney, 02 July 2015 - Sage Business Solutions, a division of Sage Australia - a leading global supplier of business management software, today announced its partnership with ACCU-DART to distribute its real-time inventory control solution, effective from 1st July 2015.
ACCU-DART is a radio frequency inventory control solution specifically designed to integrate directly with Sage 300 ERP in real-time. The real-time inventory control solution allows warehouse and shop floor staff to instantly and easily update the ERP system, ensuring that all users have the most up-to-date information.
Time saving - By updating inventory transactions in real-time, ACCU-DART reduces man hours both on the shop floor and in the office.
Improved accuracy – ACCU-DART wireless scanners utilise barcode scanning, including lot and serial number information, with instant verification in Sage 300 ERP. This ensures correct inventory information at all times leading to error reduction, better purchasing decisions and quicker sales.
Easy to use - The simple trigger and barcode reader makes for easy use in all scenarios (such as in a freezer environment where workers wear thick clothing and gloves) whether the user is tech savvy or not.
Simple Implementation for the reseller – Customers tend to be in accounting based roles and ACCU-DART provides training and web demos of the system so it's easy for the reseller to provide high service levels. The system can be installed in half a day, including integration with Sage 300 ERP, where other systems might take weeks.
Based in Toronto, Canada ACCU-Dart operates a 100% channel model and has moved to distribution through Sage because of their reseller community's intimate knowledge of the local business drivers. "Sage's local resellers have a great focus on the local issues each of their customers are facing. They know the businesses' strengths and weaknesses; working with them on financial and operational elements. They know how their customers operate and what they need." said Irwin Ash, President of ACCU-DART.
"Sage 300 ERP has been integrated with ACCU-DART for some years, and we're excited to offer this excellent inventory management solution through our reseller network," added Mike Lorge, MD of Sage Business Solutions. "ACCU-DART is an excellent system for classic distribution companies where items need to be correctly shipped, right first time with no slip ups. Its real-time processing and validation capabilities are extremely useful for organisations with lot-controlled or serialised content. It saves a great deal of time and alleviates the administrative burden. Justification is easy."
About Sage
Sage Australia, is a subsidiary of The Sage Group plc and has offices throughout Australia and New Zealand, and more than 25 years' experience in both local markets. We provide small and medium sized organisations, and mid-market companies with a range of easy-to-use, secure and efficient business management software and services - from small business online accounting (Sage One), accounting practice management (Sage HandiSoft), payroll and HR (Sage MicrOpay), to enterprise resource planning and customer relationship management (Sage Business Solutions). For more information, visit www.sagesoftware.com.au.
Sage energizes the success of businesses and their communities around the world through the use of smart technology and the imagination of our people. Sage has reimagined business and brings energy, experience and technology to inspire our customers to fulfil their dreams. We work with a thriving community of entrepreneurs, business owners, tradespeople, accountants, partners and developers who drive the global economy. Sage is a FTSE 100 company with 14,000 employees in 24 countries.
Source
Kenny McGilvary | Account Director Zeno Australia Pty Ltd