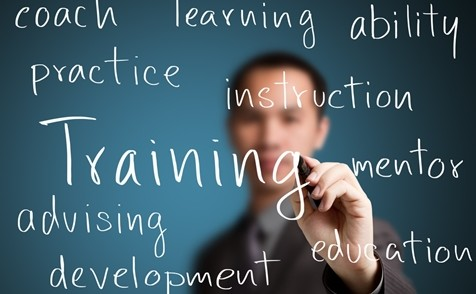 Writing an effective
business management
essay requires relevant knowledge, experience and careful attention to details since there are several factors that need to be considered. These factors include the relevance and structure of content, presentation of supporting evidence and language usage.
While the process of writing a business management essay is tedious and entails a lot of hard work, breaking it down into simple and doable steps and in parts can make the writing task more bearable. If you are having a tough time completing this kind of essay, you should consider the following tips to help ensure you have all parts covered:
Pre-Writing Work
1. Choose a topic that appeals to you
If you are writing about a subject matter that interests you the most, it will make the entire process more enjoyable and less taxing. Remember that you don't have to identify a specific focus right away. You can start by identifying broad topics and once you have exhausted all themes that you like, you can start selecting the topic and narrowing down into a central point or idea that you are most knowledgeable in.
2. Come up with a detailed research plan
It is impossible to
write an effective and relevant essay
without good research. Therefore, you should come up with a plan on how to find credible academic sources and other pertinent information about your topic -- whether you will go to the library or make use of the internet. You can also consider conducting interviews, surveys, or focus group discussions if your topic will be enhanced using these methods. Do not forget to record the detailed information (title, author, publisher, etc.) of the sources you found so you can give them due credit in your essay.
3. Draft the flow of your essay
Coming up with an outline on how your essay will flow will help you organize your ideas and main points so that it would be easier for you to write later. Apart from helping you arrange your thoughts, this exercise can also generate more ideas on how to best present the information you have collected.
Writing Process
1. Begin by writing a rough draft
Compose your first draft based on your draft outline. At this stage, you don't have to be too mindful of grammar or sentence structure. What is important is that your mind is unhindered in strengthening your arguments and getting your point across. Keep in mind that it is much easier to cut down on information rather than insert additional ones.
2. Revise your first draft
Improve your rough draft, this time paying attention to grammatical structure, choice of words, and effective use of business terms. Double check your work to ensure that every component of a good essay is present such as introduction, background, findings, conclusion, references, and appendices.
3. Give your paper a rest
Once you are done revising your initial draft, you need to allow your paper to cool down. This means that you must leave your paper be for a while and give yourself some time before reading it again. This way your mind would be more alert in finding errors and weaknesses.
Post-Writing Work
1. Proof read and edit your essay accordingly
Print out a copy of your most recent draft and check for grammatical and technical errors. Make sure that your content is logically arranged, accurate, and clear. Do necessary amendments and correction.
2. Give your essay a final run-through…. and congratulate yourself!
The various pointers mentioned above are simple enough for you to follow. At the end of the day, if you want to master the art and science of writing a business management essay, it is best that you write regularly and consistently until you are already comfortable and used to translating your thoughts in written form.