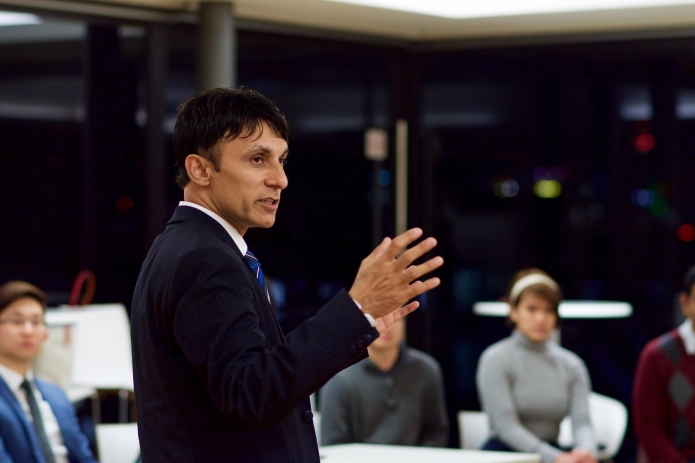 In the 21st century school leavers are needing to be equipped with an array of practical skills to enter the professional world.
According to Shahid Majeed, owner and founder of E-LEAD Global Centre of Excellence for Leadership, Engagement and Development (E-LEAD Global), "it is becoming increasingly difficult for the younger generations to enter the workforce and be successful leaders."
"Many schools aren't doing enough to equip our future leaders with the right skills and knowledge of how to handle themselves in the professional world," Shahid Majeed added.
"Learning leadership skills is like learning to play a guitar or speaking another language. The more you are immersed in the practice and the earlier you start, the easier it will become.
"Having the correct skills and education from a young age gives individuals the ability to compete, succeed and stand out as an effective individual and leader beyond their schooling career."
E-LEAD Global run a variety of programs tailored to individuals who are students all the way to business professionals. After the success of the inaugural Step Up, Stand Out Leadership Program designed specifically for high school students, E-LEAD will be continuing the program in 2018.
"The Step Up, Stand Out program is receiving overwhelmingly positive feedback this year with over 95 per cent of all students that participated rating it a success," Shahid added.
"We had students from 10 of Sydney's diverse high schools, over 50 senior leaders and professionals from 38 different corporate organisations.
"All of the students felt as though the programs enhanced their capacity and aspiration for active leadership as well as developing a self-awareness and self-confidence.
"The program is a highly unique and immersive development program designed for years 9 to 11 to enhance their leadership potential and to develop the 21st Century behavioural capabilities.
"We have modelled the Step Up, Stand Out program on contemporary leadership development approaches used by the world's leading universities such as Yale and Harvard. "Our aim for the 2018 program is to bring together a highly diverse group of high school students to facilitate a dynamic, contemporary and rewarding leadership immersion.
"This is an invaluable opportunity for high schools to build school's reputation through awareness and attractiveness amongst thousands of E-LEAD stakeholders, community members and contacts across high schools, universities and professional organisations and enhance prospects for school's students to succeed in securing scholarships, cadetships, university admissions and careers.
"Step Up, Stand Out is the best opportunity for students to gain much needed skills and attributions to take with them throughout their professional careers.
"It is a passion of mine to share the experiences and knowledge I have gained as a leader in my field to help future and emerging leaders."
"The Step Up, Stand Out Leadership program will be run from 5 to 11 March as an all-girls program and 19 to 25 March as a Co-Ed program in Sydney CBD.
www.e-lead.com.au