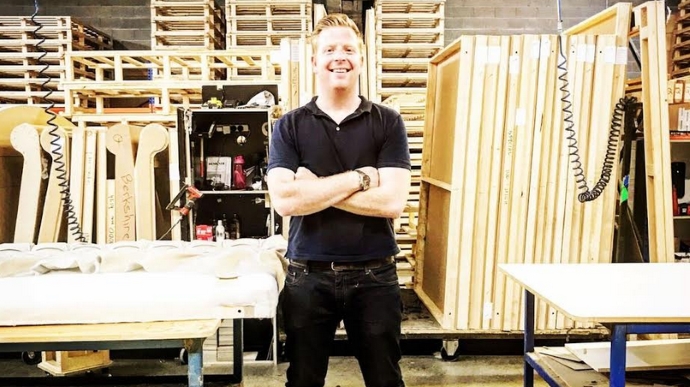 With Amazon launching in the Australian market space, many businesses are facing market devastation. Aussie owned bed business, Billy's Beds is determined to use the arrival of Amazon as an opportunity to showcase why Australian owned businesses are still the best place to shop.
Billy's Beds is one of the few businesses that is making a difference through the sale of its products by donating some of the proceeds to The Lost Dog's Home.
According to Rob Knight, founder and CEO of Billy's Beds, too many animals are without a home and "inevitably have to be put down but our customers have the opportunity to help".
"Unlike a lot of businesses listed with Amazon, we are making a difference to our local community," Rob added.
"We love all animals and care about their wellbeing, so to support The Lost Dogs' Home is nothing less of an honour.
"Last year the RSPCA euthanised 5,800 dogs so if our work can save just one dog from that fate then it's all worth it.
"After my cousin experienced the loss of his rescue dog Billy, I realised there is nothing I want to do more than to build a business that I am passionate about and enhances the lives of other rescue dogs.
"Having seen the amazing work the team does at The Lost Dogs' Home in Melbourne, I knew there was no other place better than this to support.
"They deal with thousands of animals every day, with a whopping 93 per cent of dogs reunited, rehomed or sent to rescue.
"We name our beds after the pets of our closest friends and relatives.
"All of our products are made in Australia and we source our fabric from Warwick.
"Not only is the money from our products going to a place it needs to go, but it is also staying within our shores to help the local economy.
In only six months, Billy's Beds has grown rapidly and is selling products to people all over Australia while helping enhance the lives of the dogs at The Lost Dogs' Home. Inspired by his cousin's loss of a rescue dog and seeing the increase in interest of online shopping, Rob decided to take the leap and follow his passion. Billy's Beds sells a broad range of beds including bed heads and bases. Every bed type is named after a friend or family member's pet.
"The traditional retail model isn't allowing the customers to receive the full benefits of the products they are purchasing," Rob added.
"By moving online, we are able to connect with our customers and provide them with the products and services they expect.
"Not only that but by taking out importers, distributors and even salespeople, we are able to give the products a higher standard as well as going to extra mile of giving back.
"Our customers can now sleep comfortably, all the while knowing that their money is making a difference.
"We love sharing our products with animal lovers and hope to encourage more people to look at adopting pets to avoid the nasty future homeless animals can face."
billysbeds.com.au